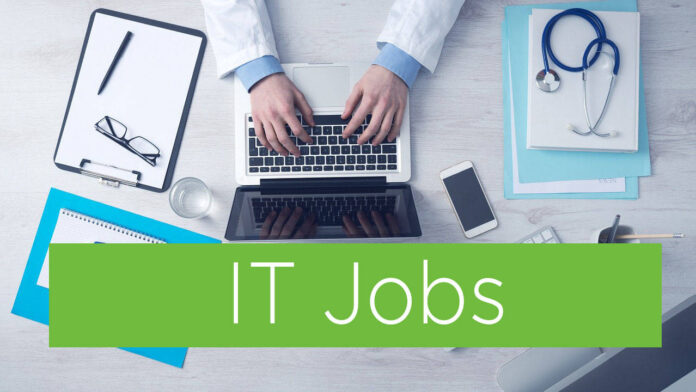 We're looking for an Aha! Expert with solid Product Management experience. Are you obsessed with building great products? Do you love product strategy and product planning using Aha!? Then keep reading.
You'll be part of the Modus Create Product Strategy team. As a consulting company, modus has achieved key partnership recognitions including Atlassian Platinum, AWS Select, and of course, Aha! You'll be a specialist inside the Product Strategy team which is focused on driving real outcomes for different companies. Modus teams consult with our clients to discover and align on product goals and visions, understand problems, and ideate on solutions In your day-to-day client work, you will regularly interact with the client's product team.
This position focuses on performing Aha! customizations, setup and roadmap report generation. These will often happen in the context of shorter engagements, but you may do some ongoing work for an existing client to support their product practice with an eye to Aha! You'll have the following responsibilities for these short term strategy projects:
Assess Needs Surrounding Aha!
You will want to get a picture of their product management processes and strategy and how this might be best adapted or configured to Aha! You will look to get an understanding of external apps that could be or should be integrated with Aha! This includes issue tracking software like Jira or anything else that could bridge into Aha! You are equally comfortable talking to C-suite or key stakeholders and understand what kinds of reports and roadmaps are meaningful to them. You are experienced with the change management required to implement new tools and processes. You can translate your implementation plan into training and are skilled at facilitating a workshop/training session to encourage adoption.
Administer Aha!
You feel very comfortable working in Aha! You have 2 years of consulting experience working with Aha! and as a bonus, are Aha! certified. You are adept at organizing epics and features, setting releases, customizing roadmaps and reports. You understand how issue tracking integrations work and are able to navigate the gotchas to ensure live roadmaps show the true status of work in progress. You are familiar with the ideas portal and how to set it up and configure it.
Real World Product Management
You have a minimum of 4-6 years of experience performing the day-to-day work of an Agile Product Manager. You have a high proficiency in technical or business acumen and excel at managing across the largest and most complex engagements. You are self-organized and comfortable taking the lead and guiding by example. You have experience leading consulting engagements. You have a good understanding of a Scaled Agile framework and (as a bonus) are certified in SAFe®
Why Modus Create:
Our Benefits may vary according to the country you are located in, so please reach out to our recruiter in case you have any questions.
If you live anywhere else you can become a contractor, and then we offer:
Competitive compensation
100% Remote work (could vary according to the client's needs)
Travel according to client's needs
The chance to work side-by-side with thought leaders in emerging tech
Do you have what it takes? Apply today!
About Modus Create
Modus Create builds customer-centric products, processes, and platforms to help businesses succeed in the digital economy.
Our global team of strategists, designers, and developers have helped the world's biggest brands such as Burger King, Kaplan, AARP, PBS, and Time Inc deliver powerful digital experiences to their clients.
Founded in 2011 with HQ in Reston, Virginia, Modus has employees all over the world. Our culture is inspired by the open-source ethos with an emphasis on continuous learning, collaboration, and autonomy. Modus has been recognized as one of the fastest-growing private companies for 6 years in a row by Inc. magazine, and two years in a row by the Washington Business Journal. FlexJobs rated Modus as a top company for remote work.
Based on the model of an open source team, Modites work remotely, and are located across the globe. That's allowed us to hire the best talent in the world, no matter where they live. Our highly collaborative, autonomous, and effective working environment is fueled by a team unified by a love of continuous learning. Our years of thought leadership including books, whitepapers, blog posts, conference and MeetUp talks, demonstrate our commitment to sharing what we've learned.
We encourage every Modus employee to do the same. Our company is a platform for the growth of our employees. Through working with our distributed team of experts on challenging projects, every person that joins the Modus team can expect to continue growing and learning every day. This is your chance to be part of building something great.
Modus Create is committed to creating a diverse environment, and each of us contributes to inclusion. All qualified applicants will receive consideration for employment without regard to race, color, sex, age, national origin, religion, sexual orientation, gender identity and/or expression, status as a veteran, and basis of disability or any other federal, state or local protected class.