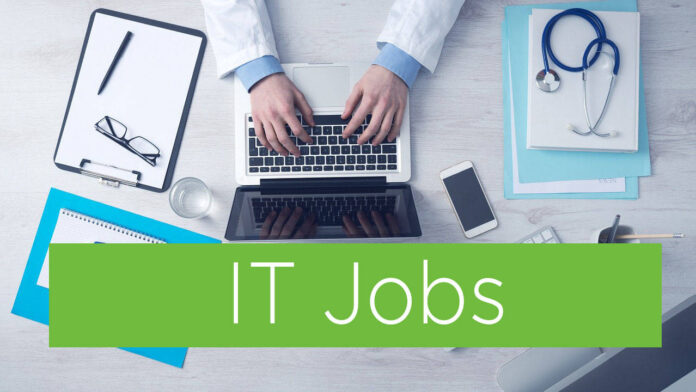 ICL Services is one of the leading outsourcing companies according to the International Association of Outsourcing Professionals' annual rating (IAOP) and core partner of Fujitsu. Today, the company works with more than 80 major clients from 30 countries. We are dynamic, determined, and provide a broad scope of services to some of the largest and most diverse companies in the world. For this, we are also well-respected and constantly strive to maintain our standards of professional excellence and ethical conduct.
What we offer:
· A full-time employment contracts
· An opportunity to work on challenging projects with some of the world's largest companies
· Compensation package (private health insurance, team-buildings, professional education and certification)
· Opportunities for advancement within the company:
· 20% of employees got salary raise or carrier growth
· Opportunity to participate in various corporative programs (MVP – mentoring program)
· Opportunity to be a part of socially responsible business (various activities to support our employees and community generally). A highly professional, but very friendly team you will enjoy being a part of
· Overtime working hours are recorded and compensated
· Human corporative culture:
· 90% like the atmosphere in the company
· 94% trust the professionalism of colleagues and ask them for help in difficult situations
· Professional education and certification – ICL genuinely value its employees and works continually on knowledge improvement across the business spectrum
· Every newborn receives a gift from the company in the amount of 300 euros.
Relevant work experience: 3+ years
Caused by growing expansion to the fast-moving public clouds market we are looking for the experienced Azure Customer Solutions Architects (CSAs) focused on developing and implementing Azure-based technical solutions, capable to act and interact directly with EU customers.
Accountability
Being a part of big architecture team, your responsibility should be:
• Interaction with customers, pre-sales/up-sales activities
• Comprehensive designing and overseeing of technical solutions based on Azure and other MS technologies. Build and implement activities support
• Provision of guidance and recommendations for cloud infrastructure improvements to make customer's business more profitable
• Monitoring of cloud technology trends, participation in continuous service improvement activities
Skills Required
We expect that successful candidate has:
• degree in a computer science or information systems related discipline, or equivalent relevant experience
• natural-born leader talent with excellent analytical and communication skills
• strong presentation and facilitation skills
• expertise in technical documentation development in English
• practical experience of Azure infrastructure design and customer workloads migration
• Good knowledge of English
We also expect that candidate has hands on experience and strong knowledge in the following areas:
• Azure components and their cross-connection among each other and with on-premises systems.
• Windows operating systems roles (AD, DNS, DHCP) and related infrastructure components support experience (Network, Storage, Virtualization).
• Azure automation technologies (Azure Logic Apps, Azure Automation, Functions) awareness
• TOGAF, IaC/DSC, Azure DevOps and CI/CD methodologies awareness
• ITIL methodology and operational processes (incident, change and problem management) – proofed certification is an advantage
MS Azure certification (AZ-30x, AZ-40x) and any other public clouds (AWS, GCP, Alibaba) certification or awareness is an advantage
We are looking forward to receiving your resume. Our selection process consists of an introductory interview with the team in Belgrade, and a technical interview with our IT experts in Kazan. We endeavor to make our selection process as quick and as transparent as possible – don't hesitate to ask if you have any questions. Please, bear in mind that only shortlisted candidates will be contacted for an interview.