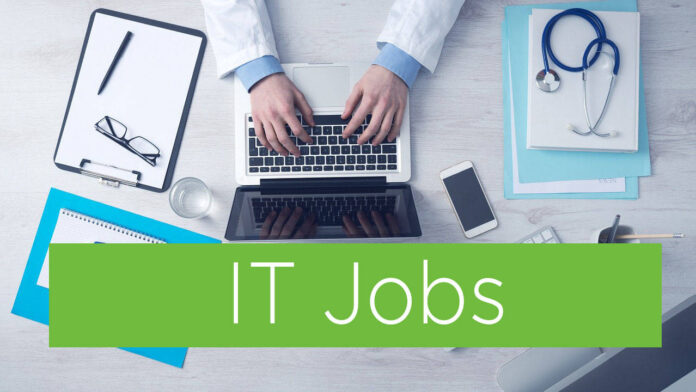 Tarkett /Center of Excellence (CoE) /Infrastructure CoE
Novi Sad / Flexible (possibility to work from home for a few days a week)
Full time – 1 position
40 + employees – Tarkett IT Shared Services
8 + team members – Core Infrastructure Team
Who we are?
With more than 130 years of history, Tarkett is a worldwide leader of innovative and sustainable flooring and sports surface solutions. Tarkett does business in all continents and has sales in over 100 countries worldwide. Expertise of Tarkett IT team in Serbia is well recognized globally, therefore Tarkett established IT shared services based in Novi Sad in the form of an autonomous CoE (Center Of Excellence). Tarkett has standardized its infrastructure solutions and technologies across the Tarkett sites over the years. This includes among others identity management, backup, server management, database management, patch management, software distribution, local platforms called Starship, network and security/firewalling, workplace (hardware, Windows master, software lifecycle management).
Since 2021, Tarkett is running a move to Cloud transformation program to adopt Microsoft Azure and Microsoft 365 platforms. In addition, new digital technologies are maturing enabling promising features.
How we will continue growing together?
At Tarkett, we have invested a great deal to create a very good environment in which our professionals can grow. We want all our people to develop in their own way, but on the other hand to become as soon as possible highly productive, for the team and the company accordingly. So, we are strongly focused on providing our professionals with a variety of learning and networking opportunities—including exposure to leaders, sponsors, coaches, and challenging assignments—to help accelerate their careers along the way. We offer a range of resources: Team-based learning, sharing sessions, and LinkedIn learning.
Your Role
Responsibilities:
(Plan) Prepare individual performance and development plans for IT Infra CoE Core team members; organize 1:1 feedback meetings. Plan and prepare change implementations by writing chronograms, procedures.
(Do) Manage IT Infra CoE Core team. Work together with the team on common tickets and project tasks. Report to IT Infra CoE Lead in Novi Sad and to Core Infra Team Lead in Paris.
(Check) Verify that the actions of the IT Infra CoE Core are successfully implemented. Run periodic checks to make sure the key infrastructure components are up and running, and are compliant with standards. Follow up on fulfillment of goals for each team member.
(Act) Contribute to issues resolution:

Coordinate the work within the team to identify and address incidents and ensure the handling is effective;
Propose solutions to resolve issues and contribute to root cause analysis reports;
Provide appropriate communication in a simple way that Business representatives can understand;
Work as an integral part of IT Infra CoE in Serbia closely aligned with Team Lead in Paris and other Team Leads in Novi Sad;
Work with a continuous improvement mindset. Participate in debriefing sessions for critical incidents to find the root cause and to define the action plan to avoid the issue from reoccurring again.
Your experience & skills
Experience:
University degree
At least three (3) years of experience in operations in IT infrastructure area
Technical skills:
Advanced practical knowledge of current IT technologies within the team. Must be able to learn, understand, and apply new technologies in terms of admin, maintenance / support, monitoring. More specifically:
Strong scripting knowledge (PowerShell)
Solid Experience with Datacenter technologies and operations (Compute, Storage, Network, Backup)
Strong experience with IT Security (tools and procedures)
Advanced Virtualization knowledge (VMware)
Knowledge about HCI (HPE Simplicity)
Advanced Active Directory knowledge
Experience with MS SQL
Experience with Remote Desktop Services
Knowledge about AD CS (PKI)
Solid SCCM/Intune experience
Nice to have:
Azure AD experience
M365 virtual desktops experience
Azure VMware Solution knowledge
Azure PaaS offerings
Soft skills:
People manager: experience with managing IT Infrastructure teams, handling conflicts, multitude of meetings, providing and accepting feedback, creating development plans;
Caring and mentoring: able to get the best out of each team member, understand the needs for improvements, work to achieve the commonly agreed goals, coaching junior team members, developing future leaders, capable to improve both technical and soft skills of the whole team;
Excellent written, spoken and interpersonal communication skills: able to deliver concise & clear messages both in Serbian and English language;
Accountability & reliability: able to follow procedures and identify opportunities for improvement, responsible for the quality of the team performance and the atmosphere within the team.
We offer
A chance for you!
We want to invest in your future with competitive benefits
You want a career not just a job
You want to learn and grow
You are looking for long term stability
You see the future as we do – Bright!
An enjoying environment!
Teamwork
Relaxed atmosphere
Experienced people
Flexibility
• Diversity & Inclusion
Additional benefits
Fit pass
Private health insurance