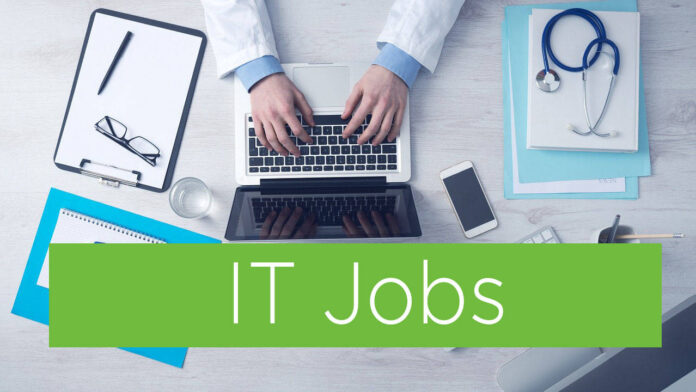 Job Description
Background
UNDP is committed to achieving workforce diversity in terms of gender, nationality and culture. Individuals from minority groups, indigenous groups and persons with disabilities are equally encouraged to apply. All applications will be treated with the strictest confidence.
UNDP does not tolerate sexual exploitation and abuse, any kind of harassment, including sexual harassment, and discrimination. All selected candidates will, therefore, undergo rigorous reference and background checks.
Over the past 10 years, Serbia has made progress in modernizing its strategic and regulatory framework to support development of the information society. With digital transformation of the national economy and public administration high on the government's agenda, Serbia now has a good chance for future-proofing its administration's capabilities for rapid deployment of cost-effective, secure, and citizen-focused services, and coordinated implementation of ICT policies. First steps have been made with the establishment of the central Office for IT and e-Government (ITE) and strengthening the Ministerial Council for IT and Innovative Entrepreneurship, but expectations from these institutions run high and they need an initial push to meet the expectations and demonstrate the ability of the government to deliver.
Serbia was the first country in the region to develop and adopt the Artificial Intelligence (AI) strategy for the period 2020-2025 (hereinafter AI strategy) and to established the Institute for AI. The newly established Institute would lead the development of AI and provide the ground for rapid development of innovations and start up ecosystem and attract the new investment.
This project aims to support the efforts to build internal capacities of the ITE by establishing an AI implementation unit to strengthen and shape the nascent AI ecosystem in Serbia and improve collaboration among public and private sector and academia. The AI implementation unit seeks to underpin the institutional and legal frameworks for AI, secure effective coordination and monitoring of the AI strategy and assist other institutions in introducing AI use cases in priority sectors (medicine, energy, telecommunications, transport/mobility, smart cities, education, agriculture, justice/ethics, security, environment, public administration). Thus, the project aims at enhancing the digital transformation of Serbia's economy, in particular through increasing human capital, enhancing the regulatory framework and implementing innovative solutions.
Duties and Responsibilities
Project Support:
Facilitating and coordinating institutional and legal support offered to the national partner and the Government of Serbia;
Facilitating and coordinating the support offered to institutions implementing AI use cases in priority sectors, including supervision of a team of consultants, design of public outreach, training and other capacity building activities as well as development of knowledge products;
Reviewing relevant action plans of institutions participating in project implementation;
Ensure timely and adequate implementation of activities according to the project activity plan and effective delivery of results;
Elaborating and facilitating required institutional and other agreements with the national partner and specific public institutions launching AI-related initiatives on the national and sub-national levels; supporting effective work of the AI Implementation Unit within ITE;
Providing support to development and operational management of grants, incubation, and challenge programs;
Support implementation of a range of activities, including policy advice, technical support, events, facilitation of working groups, and support to the growth of the nascent AI ecosystem in Serbia;
Actively seek out emerging actors and new potential partners on all levels;
Support engagement of leading national and international experts and institutions to support efficient delivery of results;
Prepare presentations of project findings and results for distributions to key policy-makers and opinion leaders.
Partnership building support:
Maintain good cooperation and coordination between national counterparts, project partners and other relevant stakeholders;
Maintain regular contacts with beneficiaries and service providers to ensure relevance and quality of project outputs;
Support activities related to assessing capacities and needs of government organizations and partners, in close collaboration with national counterparts at both central and local level;
Support in ensuring full commitment of project partners to successful implementation of the project.
Administrative Support:
Designing and organizing relevant and innovative AI-related events, such as workshops, conferences, or community meetups;
Providing inputs for drafting terms of reference for consultants and project staff as needed;
Participation in and organization of meetings, training sessions, conferences, and public events;
Maintain registry with contacts;
Facilitating knowledge building and knowledge sharing within the projects;
Performing other duties, as required.
Institutional Arrangement
Project Associate for Artificial Intelligence will work under the overall guidance and supervision of the Portfolio Manager of the Competitiveness and Digital Governance.
Competencies
Core Competencies
Achieve Results: LEVEL 1: Plans and monitors own work, pays attention to details, delivers quality work by deadline
Think Innovatively: LEVEL 1: Open to creative ideas/known risks, is pragmatic problem solver, makes improvements
Learn Continuously: LEVEL 1: Open minded and curious, shares knowledge, learns from mistakes, asks for feedback
Adapt with Agility: LEVEL 1: Adapts to change, constructively handles ambiguity/uncertainty, is flexible
Act with Determination: LEVEL 1: Shows drive and motivation, able to deliver calmly in face of adversity, confident
Engage and Partner: LEVEL 1: Demonstrates compassion/understanding towards others, forms positive relationships
Enable Diversity and Inclusion: LEVEL 1: Appreciate/respect differences, aware of unconscious bias, confront discrimination
Cross-Functional & Technical Competencies
Business Management – Digital Awareness and Literacy – Ability and inclination to rapidly adopt new technologies, either through skillfully grasping their usage or through understanding their impact and empowering others to use them as needed
Digital & Innovation – Digital ecosystems – Knowledge of how they work, understanding of the opportunities and challenges- for governments and society
Digital & Innovation – Digital inclusion – Knowledge of how digital inclusion works, opportunities and challenges for governments and society
Required Skills and Experience
Education:
Secondary Education.
Bachelor's degree in information technology, mathematics, political science, public policy, economics, international relations or a related field would be desired.
Experience:
6 years (with secondary education) or 3 years (with Bachelor's degree) of work experience preferably in coordinating and/or assisting projects in some of the priority sectors (medicine, energy, telecommunications, transport/mobility, smart cities, education, agriculture, justice/ethics, security, environment, public administration).
Experience in teamwork and coordination of complex projects/processes that included extensive communication, coordination and facilitation requirements.
Experience in partnership building at international, national, regional and local level.
Experience working in an international organization will be considered as an asset.
Experience in organizational activities.
Skills:
Evidence of ability to express ideas clearly and to work independently and in teams;
Demonstrates a sense of self-assuredness combined with cultural and gender sensitivities;
Proficiency in the usage of computers and office software packages (MS Word, Excel, etc.) and knowledge of spreadsheet and database packages, experience in handling of web-based management systems;
Strong communication and interpersonal skills
Understanding of Serbia's political, institutional and socio-economic situation;
Familiarity with current policies and legislation in the field of Artificial Intelligence;
Experience in digital transformation and/or Machine Learning and/or AI tools;
Familiarity with the main governmental, non-governmental and international actors in the field of AI will be considered an asset.
Languages:
Excellent knowledge of written and spoken Serbian and English
Travel
The position is based in Belgrade, however potential official travel might occur.
The following documents shall be required from the applicants:
Personal CV or P11, indicating all past positions held and their main underlying functions, their durations (month/year), the qualifications, as well as the contact details (email and telephone number) of the Candidate, and at least three (3) the most recent professional references of previous supervisors. References may also include peers.
A cover letter (maximum length: 1 page) indicating why the candidate considers him-/herself to be suitable for the position.
Managers may ask (ad hoc) for any other materials relevant to pre-assessing the relevance of their experience, such as reports, presentations, publications, campaigns or other materials.
Disclaimer
Applicant information about UNDP rosters
Note: UNDP reserves the right to select one or more candidates from this vacancy announcement. We may also retain applications and consider candidates applying to this post for other similar positions with UNDP at the same grade level and with similar job description, experience and educational requirements.
Scam warning
The United Nations does not charge any application, processing, training, interviewing, testing or other fee in connection with the application or recruitment process. Should you receive a solicitation for the payment of a fee, please disregard it. Furthermore, please note that emblems, logos, names and addresses are easily copied and reproduced. Therefore, you are advised to apply particular care when submitting personal information on the web.