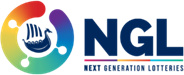 NGL, a Pollard Banknote Company, is looking for passionate, self-motivated and experienced candidates to join our growing Engineering team. The Release Engineer will work with our Product Managers, Engineering Managers and Development Teams on defining and the proper follow-up of all the steps required to release software within NGL. This includes the steps needed from how software is stored in the source code repository, to build rules for compilation, to how testing, packaging, and deployment are conducted.
The Release Engineer works very closely with and is supported by our DevOps team.
Your Tasks
Working in a cross-functional scrum team.
Facilitate regular meetings with client representatives to review and get clients' prioritization of open issues that should be planned for upcoming releases.
Oversee and manage the proper creation of release documentation such as release/patch documents, deployment notes, test reports, etc.
Regression test planning and coordination.
Conduct release readiness review (production Go/No-Go) in cooperation with stakeholders.
Lead and coordinate the Go-Live activities, including the execution of the deployment plans and checklists.
Continually work towards making improvements in the client release process and communicate to service teams that are working for the client.
Manage risks and resolve issues that affect release scope, schedule and quality.
Assisting clients with production issues that occur.
Your Profile
Degree in Computer Science / Software Engineering or equivalent.
Previous experience working with release management in software engineering projects.
Previous experience working with version control systems.
Previous experience working with CI/CD tools and build pipelines.
Previous experience working with release automation tools.
A positive attitude with a service delivery mentality.
Excellent communication and teamwork skills.
Organized and disciplined work ethic.
Solid English skills, both written and spoken.
Eagerness to learn as well as share knowledge and ideas with co-workers.
Our Offer
We emphasize having a great working environment and offer the following to our employees:
Extensive training when entering the company as well as throughout the employment introducing new technologies and work methods
Modern office space in Belgrade
High quality office equipment
Agile work methodologies
Private health insurance
Happy Fridays
Social activities
Events that encourage innovation
Being part of one of the largest Gaming Company in Europe
Participate in the growth of the office in Belgrade
Work in an international environment
Opportunity to learn and grow
Possibility of traveling
NGL is a full-solution supplier of lottery management and iLottery technology for world-wide lottery markets. The company is owned by Pollard Banknote Ltd. – a leading partner to more than 60 lotteries worldwide, providing high quality instant ticket products, licensed games, retail merchandising solutions, and a full suite of digital offerings. Established in 1907 in Winnipeg, Canada, Pollard Banknote is owned approximately 66.7% by the Pollard family and is publicly traded on the Toronto Stock Exchange (PBL).
NGL's objective is to deliver the most innovative solutions that will render industry-leading returns to good causes in an ethically responsible way. NGL emphasizes a friendly, lively and respectful workplace atmosphere, where team spirit is highly valued.
Please submit your resume in English language. All applications will be handled with confidentiality. Only shortlisted candidates will be contacted.