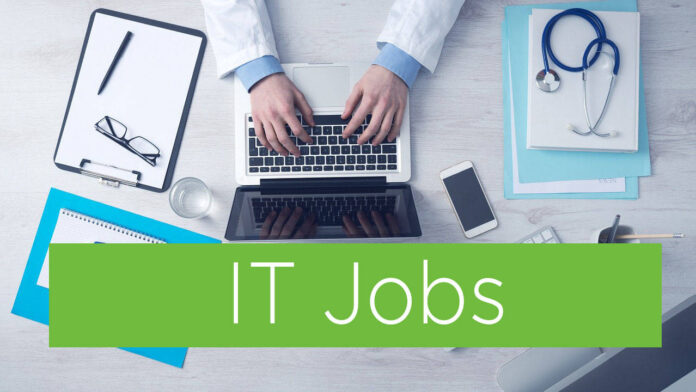 Employee Benefits and Perks:
Competitive salary plus bonus
25 days' paid holiday increasing each year
Extra day off for your birthday
Private medical insurance
Massages in the office
Sweet Tuesdays
Team sports activities
Recruitment referral bonus
Bring your dog to work
Enhanced pay for new parents
Who are we?
Hyperoptic is the UK's hyperfast broadband provider.
We offer broadband speeds 11x faster than the UK average, proudly setting a new fibre 'gold standard' with hyperfast speed, reliability and customer service.
Here in Belgrade, we support our UK colleagues in a shared mission: to gigabit Britain. Our office started up in Belgrade in 2013 with what was then 20 developers. Now it's grown into our largest office with more than 500 people.
Whatever we're doing, going beyond the expected is the benchmark.
We work smarter, together, being agile and responding with the speed our business and customers demand – without compromising on quality. We stay focused, performing at our best to ensure we are focused on hitting targets and goals together. And we strive for excellence, paying attention to the detail, constantly seeking to stretch ourselves and find better ways of doing things.
And today we're looking for a Senior Business Analyst and Tech Partner who shares these values. Does this sound like you?
Summary of key responsibilities/deliverables
The Senior Business Designer is reporting to the Head of Business Design & Technology Partnering. The role helps the development of a delivery plan, working with other teams in Technology & Innovation, support any potential escalations into the team as well as identify and lead improvement opportunities relevant to increased efficiency of ways of working and increase value of deliverables and support projects through the early stages of project governance. As an expert in assigned process areas, the Senior Business Designer shall be a point of contact for the division in discussing opportunities, challenges, competitions and strategy and thus working together, as suitable in building the roadmap for the future. The role needs to have a clear understanding of the Hyperoptic strategy, the long-term business plan and the strategy maps across the board to facilitate those discussions and capture business requirements. The role shall also understand the existing IT and Network landscape and provide support to solutions design teams and implementation teams, making sure they are aligned with the needs of all stakeholders.
The Business Design team is part of Digital Strategy & IT Transformation team. In Hyperoptic, Technology exists in the form of Networks and IT, which enable us to provide the services that we offer. Technology projects are created when we need to improve, innovate or simply maintain or repair the technology that we use. In order to conduct successful projects, we must fully understand what the business needs, what the impacts of change may be on technology and map all relevant requirements in all areas in Hyperoptic, including Technology & Innovation division.
What will you be doing?
Business Design
Is able to document both business and technical requirements to a good standard and with the correct level of detail, so that they can then easily be translated in to a effective Solution Design.
Engages as part of the initial project request and preliminary scoring: facilitates workshops or other creative methods to elicit requirements and ensure cross-departmental alignment across diverse stakeholder groups.
Manages scoping in order to define if a technical solution or a process change/improvement is needed. In case of a technical solution need, proceeds with business requirements capturing, reviews them versus business strategy and various evaluation criteria, and provides the outcome for solution design and delivery. Assists business stakeholders with business case development, working with the customer, solution design teams / Architecture, Finance and vendors.
Obtains process efficiencies, devises strategies for improvement and solutions to align technology with business goals, in particular where automation can be obtained to reduce likelihood of data inaccuracy or impact on speed in delivery.
Ensures that systems changes are thoroughly accounted for in plans and properly defined, including technical debt and operations/capacity requirements.
Collaborates with Solution Design Authority / Architect and hands over for solution design.
Technology Partnering
Technology partners with divisions in Hyperoptic and acts as first point of contact for executives and management.
Identifies business needs and maps end-to-end processes for key business activities.
Contributes to the division roadmap creation as suitable.
Challenges existing practice and identifies new and better ways of working.
Helps the Head of Business Design & Technology Partnering create centre of excellence for business analysis in Hyperoptic, working closely with solution design teams and Architecture.
Leadership
Provides training and mentoring to more junior member of teams and new hires.
Supports more junior team members with complex issues/requirements.
Leads and/or supports the manager in leading cross-divisional / company wide projects, acting as the first point of contact for Leadership Teams, as required.
Role models ways of working for the team and contributes to sub-departmental strategy.
Proactively collaborate with BAT (business acceptance testing), ensuring projects and initiatives are aligned with BAT strategy and requirements.
What are we looking for?
Information Systems Engineering, Computer Science/Engineering, or related degree
Business Administration or Management degree or training
Business analysis certification (BCS, CBAP/CCBA, PMI-PBA, or similar) / Process analysis/improvement certification (Lean/Six Sigma, or similar)
8+ years of experience working in business/systems analysis, solutions architecture, business improvement consultancy, or a similar role
Extensive experience and working understanding of general business processes and organisational framework, including goals, strategy, culture and structure
Experience of various tools and techniques e.g. walkthroughs, requirements analysis, modelling, UML Use Case, Activity Diagrams, process and customer experience mapping tools
Consulting roles, business analysis, process improvement, business operations, programme and project management background
Design Thinking Methodology
Value Stream Mapping Methodology
Experience working with global teams
IT or Telecommunications experience
Strong Influencing and negotiation skills, analytical skills, critical thinking, and business acumen, with the ability to analyse complex data, systems, and processes, and present clear and concise information
Must be comfortable challenging existing practice and be capable of driving positive change in a constructive and cooperative fashion
Ability to understand the implications of departmental changes to the entire business
Strong interpersonal, communication and organisational skills
Leadership skills and ability to deliver through others rather than just themselves
Strong senior stakeholder management
Proficiency in common tools used to document requirements, design processes, and present information (Word, Excel, PowerPoint, Visio)
Using specialized analytical and business intelligence tools (Power BI or Tableau, or similar)
Using several of the business and process analysis techniques, such as Interviews, Observation, Surveys, Functional Decomposition, Data Modelling, Interface Analysis, Metrics and Key Performance Indicators, Process Modelling, Value Stream Maps, Data Flow Diagrams (DFD), Business Process Model and Notation diagrams (BPMN), Storyboarding, Risk Analysis, State-Transition Diagrams, Sequence Diagrams, Statistical Analysis, Use Cases, User Stories, SWAT analysis, RACI matrices, or similar.
We're committed to providing equal opportunities to all applicants and employees. In fact, this is at the heart of our culture and values. We welcome applications from candidates from all walks of life.
What happens next?
You apply
We carefully review your application
We'll get back to you — even if it's a no (for now)
We look forward to hearing from you.