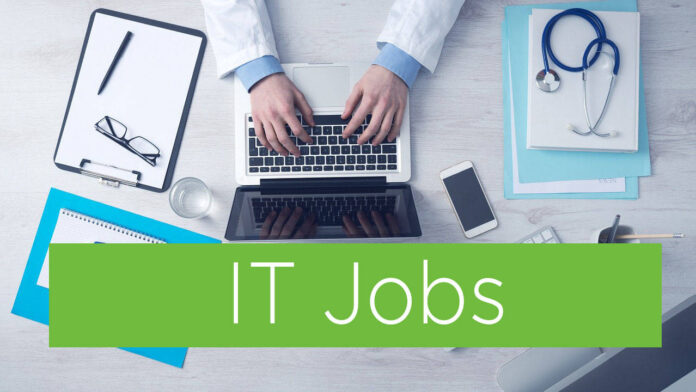 About Us:
In March 2022, Trace One acquired Selerant and its subsidiary Beolink. Since the acquisition, Beolink Doo Belgrade acts as a development hub for both companies, Trace One and Selerant.
A leading software company rapidly expanding its technical development capacity in Serbia.
Our combined company has strengthened its global position in the PLM market for consumer-packaged goods (CPG) by reaching more geographies and integrating further solutions and assets to better serve our customers worldwide.
With its Headquarters in France, the group is 500 people strong, mainly located in Europe, USA & Asia;
Together, Trace One and Selerant offer the global leading end-to-end PLM and compliance solutions that transform the CPG industry. With more than 30 years of experience in new product development, packaging and formulation management, we supply a single, collaborative platform for process manufacturers and retailers—from raw ingredient suppliers and boutique brands to global CPG giants and blue-chip retailers.
We help businesses connect, comply, and create remarkable products that empower consumers and shape the world. Our extending global community of 6,000+ brand owners spans more than 170 countries and produces over $500Bn in revenue each year.
We are global leaders in Product Life Cycle management software, dedicated to the Food & Beverage, Personal Care/Pharmaceutical, Cosmetics and chemical industries.
Some of our global references are Carrefour, Mark & Spencer, El Corte Inglès, Auchan, Ahold, Sainsbury, McCormick, Mars Wrigley, Nestle.
The technologies used include Google cloud, Microsoft .Net, .Net core, React, Docker, Kubernetes, SQL Server, Raven DB and Rabbit-MQ.
Selerant PLM and Compliance Solutions
Come Join the Traceone Selerant/Trace One Family
We are on a path to innovation, creating an end to end cloud-based solution, based on a platform that will transform the way people manage products. We invite you to come and be part of our transformation as we transition our current offering into a world class platform that we will be architecting and building together.
In Traceone wWe embrace agile principles and values with autonomous empowered teams, rapid release cycles and a continuous improvement mindset.
Welcome and be part of a vibrant, competent, and dynamic multicultural team and begin an exciting career journey with the Selerant/Traceone team. Take a glimpse at corporate life in video "What makes you like Trace One so much?" by clicking on the following link on our LinkedIn page.
Key Responsibilities
Review and analyse product backlog items
Prepare test plans
Effectively plan the time required to complete the testing
Execute functional test cases and analyse the results
Create logs to document testing phases and defects
Prioritise defects based on solution impact
Report bugs and errors to development teams
Help troubleshoot issues
Conduct post-release/ post-implementation testing.
Work with cross-functional teams to ensure quality throughout the software development lifecycle, supporting a 'shift left' quality approach.
Work with the Quality Manager to implement decisions in line with the QA policy and strategy
Encourage all team members to initiate process improvements, aimed at enhancing product quality and improving the users experience of our products
Coach/support colleagues in process improvement techniques, helping to develop a 'build in quality' mindset across the teams.
Hierarchy and interactions
Reports to Quality Manager
Typically interacts with other teams including Cloud Operations, Support, Product Management
Personal Skills
Strong motivation/appetite for quality engineering, keeping up to date with technologies and techniques
Speed ​​of execution (high quality, on time development)
Quick to adapt to new concepts and methods
Data driven decision making
Collaborative approach to process improvement
Excellent 'bringing people with me' change management skills
Good communicator, able to participate in both technical and business related discussions.
Natural problem solver
Good negotiator
Fluent English
Technical skills & qualifications
ITQSB ISTQB Foundation (Preferred)
SQL
Azure DevOps for ticket and test case management (preferred)
Working knowledge of process improvement methods/approaches
Experience
Solid experience of functional testing.
Working with small, highly motivated, distributed teams
Working knowledge and understanding of the Agile/SCRUM method and its underlying principles
Experience of process improvement in the quality assurance space
What we offer:
Great Life/Work balance – because with us life always comes first
Hybrid work model – feel free to work 4 days a week from your happy place and once a week come join us and practice your table tennis skills in breaks between work
Yes, you've read it right! We have a game room with table tennis and latest gaming consoles
If you want to check your physical fitness before engaging in some serious table tennis activities, you have private health insurance at your disposal
We understand that being a morning person is not the universal trait, so we offer flexible start of the day
In case you want to keep that promise you gave to yourself about starting working out from next Monday, we offer you FitPass card
Our offices are in Novi Beograd close to the river where you could unwind after working hours
Yearly team building weekend getaways in our lovely Serbia
We can promise great learning opportunities in our young but experienced team
We look forward to receiving your application.