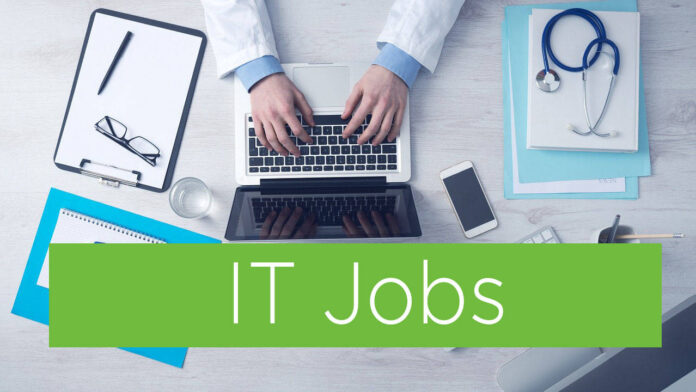 Aspire Technology is an innovative Professional Services and Software Development company, with core competence in mobile telecommunications. Our solutions are delivered to Network Operators and Vendors, Managed Service Providers and Technology Partners globally.
Our customers include global mobile operators and the world's leading suppliers of telecommunication products and services.
At Aspire Technology, we have some brilliant people who have helped us to secure a number of large-scale contracts with global customers. We are thrilled to be expanding our team and we have some amazing opportunities for ambitious telecommunications engineers. You will be joining a team of highly motivated and professional experts and will prosper in a company whose culture is about our people and delivering exceptional expertise to our valued customers.
As a Senior Core Network Services Engineer, you will provide Technical Services and Support to commercially deployed Mobile Packet Core Networks for our customers' networks. You will develop strategies and provide consultation to customers on network expansions and optimising their network performance. You will troubleshoot technical issues in the Mobile Packet Core Network and design workarounds and solutions to resolve these issues if needed. You can expect to become involved in the latest 5G Packet Core deployment project with our customers.
The position will include the management/monitoring and operations & maintenance of existing commercially deployed telecommunications networks infrastructure and the design, installation, configuration, integration, testing, and commissioning of new telecommunications infrastructure.
Your responsibilities will include:
Participation in mobile operator network detailed planning, deployment, monitoring, operations & maintenance, improvement, and optimisation projects (ranging from legacy to 5G networks)
Participation in requirements gathering projects, and implementing operator requirements
Troubleshoot and resolve problems to optimise our customers networks
Customer communication and workshops
Mentoring and sharing knowledge with less experienced engineers
Team leading for small groups of engineers
2nd and 3rd level incident and problem management if needed
Required Experience:
Candidates for the above role will have broad and deep experience within telecommunications and Data Networks (Ericsson and/or Huawei expertise primarily, Nokia expertise is an advantage), covering areas like hardware, software and network architecture and topologies for GSM, 3G, LTE & 5G Systems.
You will have deep and proven experience in the following areas:
PS/EPC nodes (SGSN-MME, GGSN and S/PGW, PCRF, DPI)
End 2 End understanding and knowledge of Mobile Data Networks (3G, 4G, 5G)
Considerable experience in deploying and troubleshooting of Mobile Packet Core Network – focusing on O&M, surveillance, KPI analysis, signalling monitoring, detailed call tracing and troubleshooting
Good in-depth knowledge in the 3GPP basic call flows
Expert knowledge in signalling (SS7, SIGTRAN, GTP, SIP/SDP, Diameter), transport (SCTP, UDP, TCP, ICMP) and application protocols (MAP, TCAP, DNS).
Solid IP knowledge
Familiarity with Linux OS and administration
Scripting Expertise (for example, Shell, Perl, Python)
Proven demonstrable examples of where you have driven complex coordination and technical issues to conclusion, exhibiting a 'get up and go' attitude to problem resolution
A solid team player with the ability to lead others and yet work independently
Strong focus on Quality and Customer satisfaction
Flexible and Adaptable to developing business needs and work patterns
Flexible to work under pressure and to meet deadlines
Ability to work analytically and coordinate investigations. A problem solver.
Highly developed interpersonal skills with ability to communicate effectively with customers and colleagues
Experience working with modern IT environments and latest industry tools.
Have proven skills in technical document writing (status reports, technical bulletins)
Multivendor experience is an advantage
Experience with IMS is an advantage
Knowledge of 3GPP 5G core architecture is an advantage
Experience with Networking is an advantage
Experience with OpenStack, VMWare (TCP and/or ESXi), Red Hat OpenShift and Kubernetes is an advantage
Required Education:
A Bachelor of Science or Engineering (Degree) in IT, telecommunications or equivalent, plus experience in the telecommunications industry
Benefits:
At Aspire Technology you can expect:
A competitive salary with a performance-related bonus
Extensive technical and business training with the possibility to gain external industry standard certifications
Opportunity for career advancement through our structured career progression model
Opportunity to travel internationally
Opportunity to work in newly emerging technologies such as 5G and IOT
Flexible working hours
Subsidised and very active sports and social club
Working with Aspire Technology
At Aspire Technology we believe that to build a great company, you must have great people and great people are at the heart of our company. We work with smart, motivated and innovative people who have a great attitude. You will love working on telecommunications technology, are passionate about delivering to our customers and really enjoy working with your Aspire colleagues.
We value people who are proactive at driving solutions and place customers and colleagues first. As part of the team, you can expect to:
Work with globally respected Aspire engineers who are experts in their field to create and deliver innovative and pragmatic solutions for our customers
Drive the operations and performance of our customers' network
Get the opportunity to work on-site with our customers as you drive the operations and performance of their networks
Get the opportunity to work across leading and emerging telecoms technologies and domains
Develop your technical leadership capabilities and provide technical expertise to your work colleagues and our customers
Have ownership, responsibility and accountability for your work
Participate in international operator network deployments and maintenance/support programmes
Progress your career rapidly as you will receive first class training and mentoring
Work in an environment where knowledge sharing is a fundamental part of the company culture and where engineers strive to help each other out at all time
By applying to this position with Aspire, you consent to your data being stored and processed in line with our privacy notice for job applicants. You can read this notice in full at http://aspiretechnology.com.