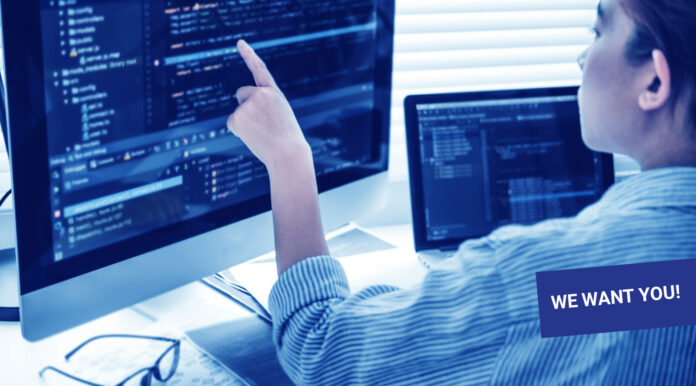 SYSTEMS/SOFTWARE ARCHITECT
In this role, you'll be in charge of the full software development process – you'll be responsible for the big picture of our messaging platform and related products.
YOUR PROFILE
We expect the candidate to have highly developed software engineering skills and to be experienced in applying open source technologies in complex software systems. Good communication skills are important – the candidate is expected to communicate effectively with both business decision makers (processing software requirements) and developers (proper implementation) as you will be involved in the full software life-cycle: from working on general solutions and database designs to cooperating closely with back-end developers during the implementation and maintenance phases.
Requirements
Strong knowledge of Systems Design, Software Architecture and Engineering
Experience with one of the following programming Languages: GO (Golang), java/other JVM languages, C++, C#, Python, .NET, Rust, Node.js, of at least 4 years
Experience in writing User Stories and System Requirements
Strong knowledge of REST/JSON API's
Strong knowledge of designing and working with databases (SQL/NoSQL)
Experience with microservices and orchestration
Working knowledge of GIT
Good English skills – both written and verbal
Team-worker
Considered a plus
Experience with Docker, Kubernetes and continuous integration is a plus
Experience with AWS, Google Cloud or Azure is a plus
Participation in open-source projects
University degree in engineering, computer science, mathematics or physics
WHAT WE DO
HORISEN is an international software company active in the fields of mobile telecommunications and digital marketing.
With our comprehensive cloud software solutions, we've become a competent and innovative partner to many mobile phone companies and marketing experts worldwide. Ever since 2001, we have been continuously recognized as market leaders in our business vertical.
As telecom and marketing experts, we specialize in enabling direct communication between brands and their clients via all kinds of mobile messages, e.g. SMS, Messenger, etc. Our software enables our customers to efficiently and reliably send billions of messages to mobile recipients worldwide. We enable communication that is targeted, secure and fast.
WHAT YOU WILL FIND WITH US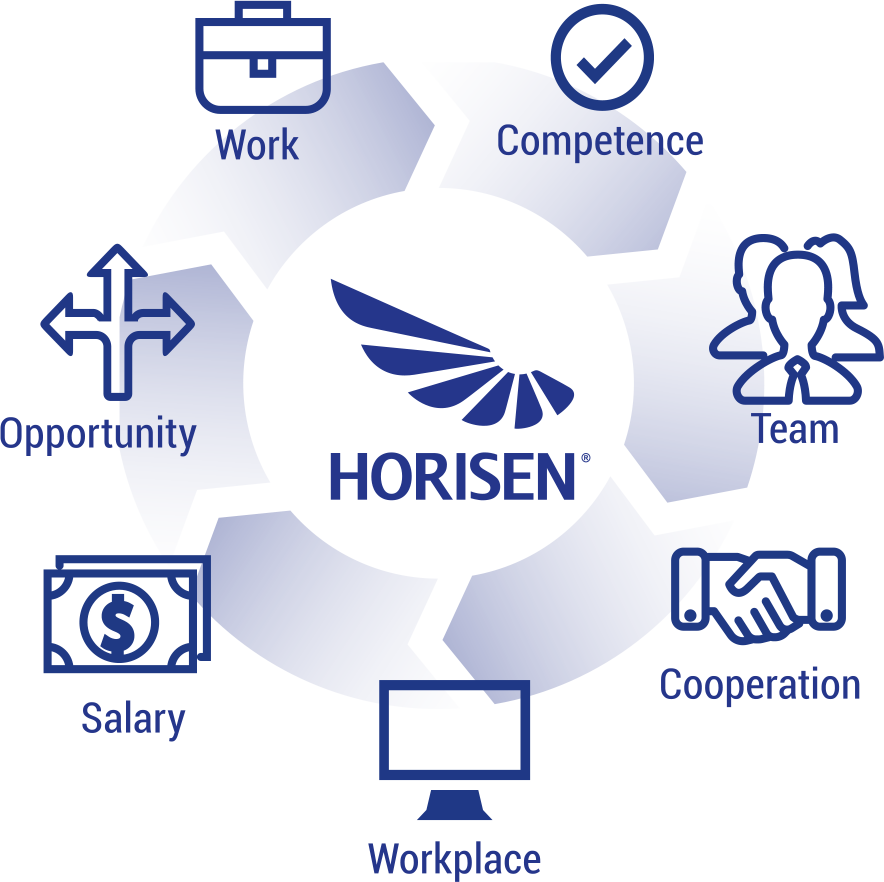 Work
Very interesting work in a future-oriented industry
Competence
Fast decision-making processes and the opportunity to make a personal contribution
Team
Motivated and open-minded colleagues in a cooperative working environment
Cooperation
Professional and non-bureaucratic cooperation
Workplace
A modern and beautiful working environment in Nis, Paracin, Pirot
Salary
Performance-related pay and good development opportunities
Opportunity
New challenges for personal and career development
We develop, market and sell our own products, which means that we are making our own decisions.
This allows us to give our people freedom – freedom to innovate, creatively solve problems and implement bold resolutions. And we truly value our people – their ideas, commitment and needs.
Together, we built an environment that is innovative, collaborative, flexible and supportive of work-life balance – an environment that encourages people to stay with us for years!
ARE YOU THE RIGHT PERSON TO JOIN OUR TEAM?
Then please send us your complete application documents including:
Details of availability and earliest possible starting date
Your salary expectations
HORISEN SOLUTIONS · Kralja Petra Prvog 50, Paraćin, Srbija · Tel +381 35 573 404 · www.horisen.rs