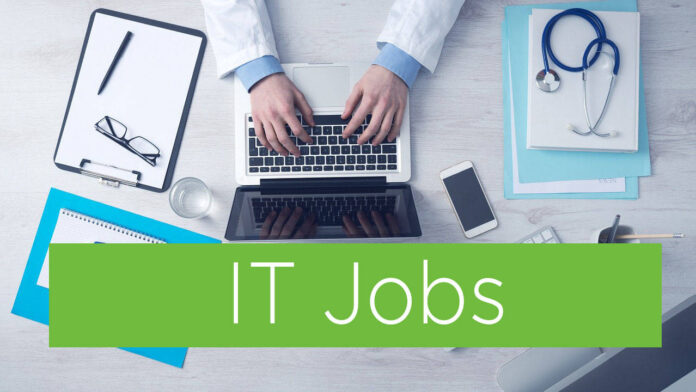 JAGGAER is the world's leading provider of comprehensive spend management solutions with 2,000 customers connected to a network of 3.7 million suppliers in 70 countries, served by offices located in North America, Latin America, throughout Europe, the United Kingdom, Australia, Asia, and the Middle East. JAGGAER offers complete SaaS-based Source-to-Pay solutions with advanced capabilities and embedded intelligence to transcend the customer experience and simplify the complex enabling unparalleled adoption and customer outcomes. JAGGAER has pioneered spend solutions for over two decades and continues to lead the innovation curve by listening to customers and analyzing the market. Our solution suites are trusted by the world's largest manufacturing, education, healthcare, pharmaceutical, retail, consumer package goods, transportation & logistics, business services, construction, utility companies, and public service organizations. www.JAGGAER.com
Tableau Analytics Developer (M/F)
This is a position in our offices in Belgrade or Novi Sad, whatever location is better for you!
Overview of Job Function:
Are you excited about Big data and Analytics? Would you love the opportunity to design and build business intelligence solutions using platforms such as Tableau to provide customers better insights into data? Does solving complex business intelligence and data visualization problems motivate you? If yes, we are looking for you!
JAGGAER is a Customer Success company that provides a portfolio of solutions that will provide our customers and partners the most intelligent, transparent, frictionless commerce.
We are looking for a Senior Analytic Developer to join our Analytics Content Development team and help build solutions that drive our advanced Analytics capabilities. You will be part of a team responsible for Data, Analytics and ML driven initiatives within the company. You will join a strong team of analytics content developers, data engineers, software engineers and data scientists to deliver industry's best Analytics capabilities in our portfolio of customer success solutions.
Summary of Responsibilities:
Working in the analytics content development team, perform the role of a Tableau subject matter expert, providing guidance and assistance to Product Management, Development and global Consulting teams on the best practice use of tableau and data visualization.
Alongside other team members be responsible for the development and maintenance of standard tableau dashboards and reports in Jaggaer suite of solutions.
Planning, testing, tracking and reporting of tasks throughout their lifecycle.
Understanding of documenting new business requirements, business analysis development, maintenance and testing of Reporting BI and Tableau application environments
Use of Oracle SQL and MS SQL Server SQL to access and manipulate data.
Understanding of Entity Relationship Diagram to design client tailor-made reporting solutions.
Understanding of multiple data sources and multi-tenant environments
Troubleshooting of application issues resulting from data inconsistencies or anomalies
Development of quality control procedures and documented process steps to support future automation and application environment management.
Analysis of business requirements, and data processes and workflow for efficiency improvements
Occasional out of hours work may be required.
Occasional travel to both customer and company offices.
Position Requirements:
Technical or highly numerical degree educated in IT Engineering, Computer Science, Information Technology or technology field equivalent based degree, and/or other relevant qualifications.
Knowledge of the following Reporting Platforms required: Tableau.
Knowledge of the following Reporting Platforms preferred: Microsoft SQL server, JasperSoft, Business Object SAP, MS Reporting Services, Oracle BI Publisher.
Minimum of 3 years of work experience in a similar or related area is preferred.
Interest and demonstrable experience in in best practice and innovative requirements gathering and data visualization design.
Strong interpersonal, communication, analytical, quantitative and problem-solving skills are essential.
Ability to reason through logic problems and apply creative thinking, with a strong attention to detail.
Ability to work under pressure and meet multiple deadlines.
Self-starter, able to work independently whilst contributing to a team environment located in other countries.
Knowledge of SaaS / Cloud procurement solutions preferred.
Fluent written and verbal English, additional languages a plus.
We offer:
Short communication channels and room for your creative ideas
Education, coaching and support for your personal development.
An international, professional environment with exciting opportunities
Private Health Insurance, FitPass…
A modern office in New Belgrade or Novi Sad
Apply now and be part of our success!