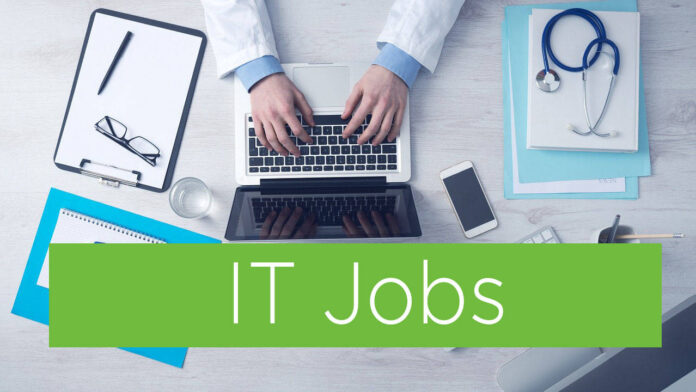 Employee Benefits and Perks:
Competitive salary plus bonus
25 days' paid holiday increasing each year
An extra day off for your birthday
Private medical insurance
Massages in the office
Sweet Tuesdays
Team sports activities
Recruitment referral bonus
Bring your dog to work
Enhanced pay for new parents
Who are we?
Hyperoptic is the UK's hyperfast broadband provider.
We offer broadband speeds 11x faster than the UK average, proudly setting a new fiber gold standard with hyperfast speed, reliability, and customer service.
Here in Belgrade, we support our UK colleagues in a shared mission: to gigabit Britain. Our office started up in Belgrade in 2013 with what was then 20 developers. Now it's grown into our largest office with more than 500 people.
Whatever we're doing, going beyond the expected is the benchmark.
We work smarter, together, being agile and responding with the speed our business and customers demand – without compromising on quality. We stay focused, performing at our best to ensure we are focused on hitting targets and goals together. And we strive for excellence, paying attention to the detail, constantly seeking to stretch ourselves and find better ways of doing things.
And today we're looking for a Technical Business Analyst who shares these values. Does this sound like you?
Summary of key responsibilities/deliverables
This role focuses on solution designs and impacts analysis on the overall business goals and outcomes while constantly having the Technology & Innovation perspective in mind. The role identifies key business and technical requirements to help achieve the company objectives, evaluates and proposes possible solutions to the stakeholders, participates in the implementation, and solves configuration challenges. A person in this role must have a profound knowledge of available technologies, and proven experience in the business support system (BSS) or customer relationship management (CRM) domain.
What will you be doing?
Solution design & technical analysis
Analyze business and technical requirements and be the facilitator between internal development teams/suppliers and the business to help them better understand each other.
Help manage the backlog and releases and pro-actively take part in the scoping sessions.
Work with the other solution designers, enterprise architects, network engineers, software developers, and external suppliers on detailing the integration & architecture sides of the solution design.
Produce the solution designs related to both the existing and newly introduced Hyperoptic systems.
Solution ownership
Have a profound understanding of the BSS and/or CRM systems, the ways they integrate, and the ways they are used by the business.
Monitor the usage, proactively look into how we can make better use of the systems in place, identify new ways to improve potential risks, and communicate them to the business with the proposed mitigation plans.
Troubleshoot and solve configuration challenges.
Supporting BSS-related projects
Provide support to the Solutions and Development leadership with stakeholder and supplier management.
Track the deliverables and help coordinate tasks between the ITNO teams.
Prepare the necessary reports for the project managers related to the system delivery.
Documenting – The job holder will be responsible for documenting the requirements (to be reviewed by the stakeholders and passed on to the supplier and internal teams), configuration specs, change requests, and building a knowledge base holding valuable information on how the business uses these systems to help train and educate the users.
Team performance and mentoring – The Solution Design Analyst will work closely with the line manager to ensure that departmental objectives and team KPIs are achieved and reported on accordingly.
What are we looking for?
University degree in Computer Science or Telecommunications
Business analysis, SQL and ITIL certification or training
Proven experience in a similar position within an ISP or a Telco organization
Experience in either BSS development, maintenance, business analysis, or support
Having worked on delivering company-wide projects
Fluent in written and spoken English
Proficiency in JIRA Software and Service Desk
Experience in tools used to document requirements (Lucid Chart, MS Visio, JIRA)
We're committed to providing equal opportunities to all applicants and employees. In fact, this is at the heart of our culture and values. We welcome applications from candidates from all walks of life.
What happens next?
1. You apply
2. We carefully review your application
3. We'll get back to you — even if it's a no (for now)
And don't forget to keep an eye on our careers site as we're growing fast: https://careers.hyperoptic.com/
We look forward to hearing from you 🙂