| | |
| --- | --- |
| WE'RE HIRING! | Technical Support Specialist III |
Trizma is a Business Process Outsourcing company, and Customer Care is our core. Individual dedication, team expertise, and passion involved in each interaction with clients and customers represent our commitment to reliable service delivery.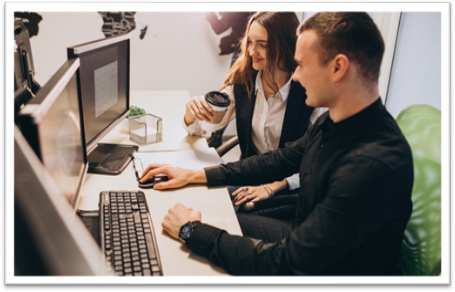 We are looking for a new Technical Support Specialist III to join our team.
This position provides enhanced technical support to the teams that provide remote and managed services to our customers, and to the customers who use these services. With the wide array of sources, the position may involve support for multiple product lines supporting the finance industry.
Main duties:
Implementing and maintaining End Point Security solutions and services (Solidcore on the ATM, McAfee, ePO server, etc.) and working on various tasks related to it (BIOS update, Whitelist administration, etc.)
Analyzing relevant logs, tracing and extracting relevant details from these logs, and understanding the relationship of the details across different products and components for the services our customers have implemented
Serving as the single point of contact to triage and escalate incidents to various functional teams that will aid with problem resolution. Creating, managing, and owning tickets from start to end in the incident management system (ensuring closure of all incident and problem records). Monitoring tickets and following defined standard work practices (including adherence to escalation parameters)
Adapting to operationally specific scenarios that vary by product, line of business, account, or geography. Following standard work practices and adapting to operational changes as needed. Providing support of account opportunity assessments and onboarding of new practices
Analyzing service history and health to provide improved service enhancement recommendations. Proactively recommending improvements to support processes and practices. Working directly with customers and internal team members in a professional manner. Documenting lessons learned, processes and procedures
Coordinating and developing problem isolation plans and personally solving customer problems when appropriate; Performing intermediate troubleshooting for software problems: Assembling and assessing solution alternatives; Developing and documenting procedures for support and operations; Ensuring processes adhere to all regulatory requirements; Providing control and follow-up for the customer; May serve as a mentor in one or two product domains or customer specialties
Responsible for all aspects of the distribution and installation of the software update ensuring that the software update is distributed to the right targets. Resolving issues related to failed distributions and performing the appropriate corrective action. Checking that the target systems are not negatively impacted by the distribution of software. Monitoring progress of scheduled distribution jobs. Retrying/rescheduling failed distributions once the issue causing the failures has been identified and repaired
Remotely coordinating the resources required to manage problem resolution for products and services; Managing necessary resources and providing additional technical/functional knowledge necessary to resolve customer's (both internal and external) problems; Position will work directly with Remote Resolution Specialists, customers, or Customer Engineers to understand the problem, and retrieve complex known solutions using available systems, tools, and resources to resolve the customer's problems
Creating experienced-based case candidate knowledge for inclusion in the Knowledge Base; Using available systems and information tools to identify and effectively match customer problems to documented solutions; Identifying patterns, providing feedback, and making suggestions for process, project, system, tool, and organizational improvements; Participating in requirements gathering process and user testing
What we expect from you:
Bachelor's University Degree with specialization in IT or equivalent work experience
Minimum 2 years of experience in the remote technical support area
Advanced knowledge of the English language
Excellent communications and interpersonal skills
Experience in parallel development and software releases in a complicated software development environment
Experience with creating and managing release schedules, monitoring progress, monitoring and tracking completion of release deliverables
Experience with recognizing and assisting in the resolution of conflicts and contentions within a release
Experience with creating and maintaining development scripts based on different computer languages (command line scripts, Visual Basic scripts, PowerShell scripts.)
Experience with Windows OSServer enterprise environment
Experience with bios management and password management
Experience with application whitelisting technology and hard disk encryption
What you will get from us:
A hybrid model of work
Competitive and regular earnings
Opportunity to develop skills through paid training
Work in a large, international team
If you want to give yourself a try in the new role, apply and join us!
Only shortlisted candidates will be contacted. Good luck!