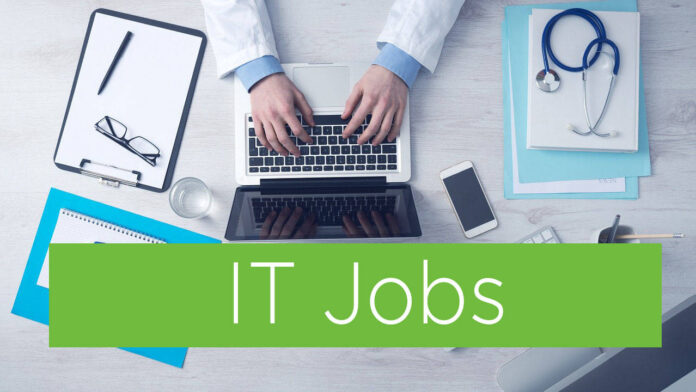 THE OPPORTUNITY
We are looking for experienced Test Engineers to work in our Software Product Development teams. Test Engineers are responsible for the testing of our software products. To help us achieve our ambition to deliver highly scalable, exceptional software to our clients across the globe, the Test Engineer will play a key role in the testing and quality assurance of Arcadis Gen software products ensuring high quality software is produced to specification.
The role will perform predominantly manual software testing activities with the ability to manage automation frameworks for similar tests encompassing the full lifecycle of software development in an Agile, scrum-based development environment.
The Test Engineer will be passionate about delivering exceptional, user-friendly software, and have a drive to innovate and continuously improve testing methodologies, including automation.
You will work within a high-performing Agile team delivering exciting new products. Our teams are highly self-organising, and you will be expected to fit in to our self-starting, highly motivated team ethos. You will be responsible to your fellow team members, and report progress to the scrum master and the product owner.
Our products solve problems and unlock data on the physical asset lifecycle. You will be working with a mix of teams who are developing our next generation software products on our Arcadis Gen platform as working with teams who are working our existing product sets. We are rapidly expanding the number and size of our product teams, which you will be instrumental in facilitating.
YOUR RESPONSIBILITIES
Test Scripts and Plans – take responsibility for producing test plans & technical notes for specific work packages. Derive test conditions, test scripts and acceptance criteria and take ownership of the test process. Actively seek feedback from clients (both internal and external) and collaborate with the product owner to help determine current and future test priorities.
Test Execution – perform manual and automation testing across the full software lifecycle performing QA procedures for software builds such as shake down or regression testing. Develop and establish software testing for:
Computationally complex algorithms
Service and web service based (distributed) architectures
Windows and web based UIs
Defect management: ensure all defects are effectively managed – finding, tracking and reporting on all bugs and ensuring this feeds into the product backlog.
Support: provide second line support for internal and external customers resolving or escalting issues as quickly and efficiently as possible.
Collaboration & support: Mentor more junior members of the team and support, provide feedback and share knowledge and skills with other team members in order to continuously improve team performance.
Deliverables – Key deliverables will include:
Execution of all test activities for allocated work packages.
Producing and implementing test scripts and plans deriving test conditions, test scripts and acceptance criteria.
Execution of test scripts / plans including logging results, reporting issues and retesting fixed issues.
Ensuring software is tested to specification and in line with customer or contract requirements.
Actively identifying tools and techniques that would improve the software products and delivery in terms of quality, speed, robustness, scalability & features.
Participating in or running Scrum ceremonies including daily stand ups, sprint retrospectives, sprint reviews and backlog refinement sessions. Agile projects including daily stand ups, planning and estimation, and retrospectives.
Write, review and take responsibility for clear, concise technical documentation.
WHAT YOU BRING
The ideal candidate will have a degree in a computing, mathematical or scientific discipline and have several years commercial testing experience in an Agile environment. They will have appropriate professional qualifications (e.g., ISEB Software Testing) and be passionate about delivering high quality software and market leading products.
Beyond that we are looking for someone who takes pride in the quality of the software and can balance short and long term perspectives as well as balance the day to day tasks whilst also maintaining a focus on the overall solution.
We want someone who is a problem solver and has knowledge and experience in:
Exploratory, scripted and mind mapping testing techniques
Analysing user stories to derive test requirements, conditions and acceptance criteria.
Computationally complex algorithms
Providing software support to both internal and external customers.
Enjoys working collaboratively with colleagues and with end users
Is looking to continuously improve their skills and knowledge
Essential Experience & Capabilities:
2+ Years' Experience in Technology with a core focus on Software Product Testing
Degree Qualified or Equivalent qualification
Some Agile Product Testing and SDLC experience
Proficient testing in multiple web browsers and utilisation of their respective development tools e.g., in Internet Explorer or Chrome
Proficient in testing APIs using tools such as Postman, Insomnia or LINQPad
Some Experience in functional and technical testing (performance, regression)
Some Experience of the management of test environment(s)/Labs
Knowledge of WebDriver IO, JavaScript and Mocha as a test runner
Beneficial Not Essential
Functional testing using black box test techniques such as equivalence partitioning and boundary value analysis
Knowledge of R and Shinny, Data Science, Flask or applications in Python
Knowledge in Test Automation
Destructive Testing knowledge
Asset Management Knowledge
Asset Performance Management Knowledge
Analytics Knowledge
WE OFFER
An environment with an innovative culture and the entrepreneurial spirit of a scale-up, we have access to Arcadis global offices and also have flexible working spaces in Serbia and Sheffield, UK. We encourage you to work from the office, as it works best for you to maximise your ability to collaborate and your productivity.
A flexible working environment that proactively encourages you to integrate the demands of home and work and which considers wellbeing and sustainable human performance as core components of our strategy.
A series of Healthy Working Practices across Arcadis Gen, including Thinking Thursdays, a day dedicated each week to minimizing meetings and maximizing opportunities to reduce the cognitive load.
Opportunities to future proof yourself by working with highly motivated, curious and skilled colleagues in multiple geographies globally.
A strong commitment to learning and growth, including a #lovetolearn cash contribution for you to invest in the learning platform of your choice.
We are working toward our BCorp certification which will recognise our high standards of social and environmental performance, transparency and accountability, and hope to have secured this by the end of the year
And of course
Compensation and discretionary performance incentive schemes which acknowledge and reward your contribution, informed by market data provided by leading global experts Willis Towers Watson.
Leading healthcare, financial and wellbeing benefits, including financial support for your professional registration and accreditation.
25 days of annual leave
FitPass gym membership