Do you love mobile apps?
Do you enjoy finding ways to break things?
Would you like to work in a dynamic environment with cutting-edge technologies?
Are you ready to make sure that things that broke before never break again?
Are you ready to work on an app that is used by a vast number of users?
Then this is a job for you!
We are looking for an experienced Test developer, with 2+ years of experience in testing mobile applications. This position offers the opportunity to work on automated tests using native platform solutions.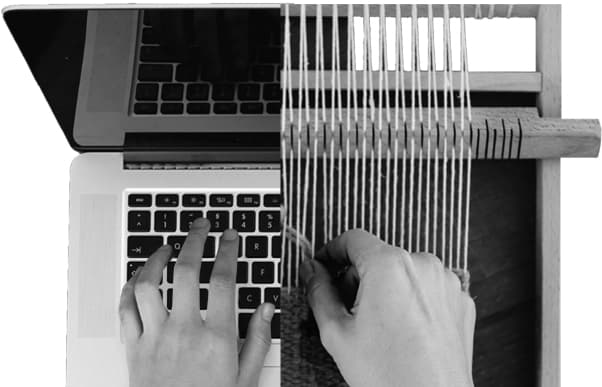 PROJECT, TEAMS, REQUIREMENTS & DUTIES
What you will be working on?
Automation tests, writing both integration and UI tests
Manually testing iOS and Android applications
Helping to improve our build process to make deployment and iteration easier and faster
Collaborating with the client to define new consumer features and improve user experience
What do we expect from you?
To be informed about iOS and Android fundamental principles
To be proactive and suggest improvements to the application and user experience
To be communicative and give feedback
Knowledge of Tricentis Tosca is a plus
Our projects & stack: The application that you will work on is available for iOS and Android, and the main functionality is to find and book a shared car for your needs. We use: Kotlin (Android) and Swift (iOS) for app development and integration tests; XCUITest and Espresso as UI test frameworks; JUnit and XCTest as test frameworks; Azure as cloud hosting; GIT as a version control system; Jira as Issue and Project tracking system; Tools for testing network requests and API (Charles, Postman).
Our teams: Depending on the project, our teams consist of several iOS and Android developers, backend developers, test developers, DevOps engineers and a delivery manager (scrum master), while the product owner is client-side. We use scrum as a framework for project management – we hold daily meetings where every team member can have a say.
Your position in the organization: This position will be a part of one of our Mobile departments in Novi Sad and your department manager will be there to guide you and support your career development.
WHY TO CHOOSE TO WORK FOR LEVI9?
Fully remote work during COVID-19 pandemic
The most important for us is that all Niners are safe and healthy. Since the beginning of the pandemic, we all work from home (or any other place we like). We will maintain this trend until the circumstances become safe.
Flexible start of your day
The start of working hours is flexible: from 7:30 to 10:00. You are free to start working at any time within the specified time interval, with respect to daily duties and pre-agreed obligations.
Paid sick leave
Levi9 will pay in full (full salary) a total of 10 days of sick leave per year, including 3 days of sick leave per year without a doctor's prescription. A total of 3 days of paid sick leave without a doctor's prescription can be used separately or in combination during the year.
Private health insurance
After three months of working at Levi9, you will receive additional UNIQA private insurance – MedUniqa. This private insurance is fully paid by Levi9 and is renewed annually. Also, there is a possibility of additional insurance for a family member. Our insurance package includes 1500e for diagnostic annually and annual health systematic examination. The Uniqa package also includes insurance against the consequences of an accident, 24 hours a day during the agreed duration of insurance, without territorial restrictions.
Personal development plan
We care about your development. Every Niner creates own career development plan on an annual basis under the mentorship of his manager.
Levi9 Academy
Levi9 is the place where you can develop yourself in every phase of your career, so we created Levi9 Academy to provide you with all resources needed to advance. Levi9 Academy covers different programs, trainings, platforms with useful materials and resources. You will have the possibility to learn though various channels, using different methods to be prepared for the next steps in your career development.
Free access to Udemy for Business platform
Udemy for Business is the part of our Levi9 Academy. You can listen to every course available on Udemy platform using personal Levi9 credentials, available wherever and whenever you want.
Relocation package
If you decided to move to Belgrade, Novi Sad or Zrenjanin to start working in Levi9, we can support you with relocation package.
Educational budget
We are committed to learning, as you can see. There are team budgets that support this mission by giving an opportunity to employees to be certified in desired areas and to attend various professional conferences.
Vacation days loyalty program
At the beginning of your work engagement in Levi9, you will get 23 days of annual leave. After 5 years of working in the company, the number of days of annual leave will increase to 26, after 10 years to 28, and after 15 years, to 30 days. This is our thank you for being loyal to us.
Personalized wellbeing package
To support Niners in their tendency of healthy and well-balanced life habits, we decided to create personalized wellbeing packages. At the quarterly level, every Niner can decide on the package that suits him best in the field of health, sports, and culture.
Home office budget
Understanding the different circumstances in which Niners do business daily has led us to, in addition to the ability to pick up equipment from the office, also provide the ability to buy the equipment that would suit more. That way, everyone will be able to choose the equipment for their home office according to their personal affinities.
Discount program
This program is designed to bring together all business partners with whom we have a discount agreement on services or product (various restaurants, shops, foreign language schools, gyms…). As a Levi9 employee, you will receive a card that is used as an identification for a discount.
Family activities
Family members are extended Niners's community. We design many activities you can enjoy with your partner and kids e.g. company parties, Movement CSR action, tailored-made kid's workshops to celebrate NYE, gifts for holidays, vouchers to welcome new baby… and there is a possibility to include family members in private health insurance plan on favorable terms.
Work-life balance
We have a master's degree in work-life balance.
Day off for 1st grader's parents
We know that the first day of school is a big deal for kids and their parents. For this reason, we offer a day off for working moms and dads on the 1st of September or any other day when their kid(s) enroll in elementary school.
AND WHAT ABOUT LEVI9 CULTURE?
Creativity is the business, tech is the tool! To boost it, we nurture open, pro-active, fun, transparent working environment. We are loyal and we always find time for each other – you can hear this as one of the strongest impressions from Niners.
Levi9 is service company that is focused on business tech. That means that we are engaged to create lasting change to customer's business with creative, technological customization.
Niners are creating impact and having hands-on client's decissions, that's something called Customer Intimacy. It's not only a marketing-sales concept, it's proven by our customers: 85% of Levi9 customers would recomend us, shows Giarte Research's Outsourcing Performance study, the largest benchmark study of IT managed services in the Netherlands.
ONLINE RECRUITMENT PROCESS
During the COVID-19 pandemic we are working fully remote, and recruitment processes are also taking place online. Depending on different roles there are slight differences, but you can expect process that include CV review, phone call, HR interview, test, and technical interview.
Usually, this is how online recruitment process looks like:

CV REVIEW

PHONE CALL

HR INTERVIEW

TEST

TECHNICAL INTERVIEW

FINAL DECISION
ONLINE ONBOARDING
We meet in unusual circumstances, but we believe that it will not stop us from making the beginning of the Levi9 adventure as pleasant and easy as possible. Online onboarding is a project we are especially proud of.
What you can expect?
Your work equipment will be ready before your start day, so you can pick it up earlier and be ready for beginning. And maybe some presents on top! 🙂
You will get links for the pre-onboarding reading to get to know us better.
Before start date, we will present you in detail how your first workday will look like, so on that day you can just login and start meeting with your colleagues.
On the first day you will get insight in our employee handbook designed to make onboarding easier.
There is also our intranet for fresh company news.
And the most important thing – you will get a support system aka your buddy (colleague that will take care of you at the beginning), your Department Manager and dedicated Talent Partner.
And much more, but let's leave something for later!
gET TO KNOW US, STAY UPDATED, AND REACH OUT
If you have additional questions, please feel free to contact us.