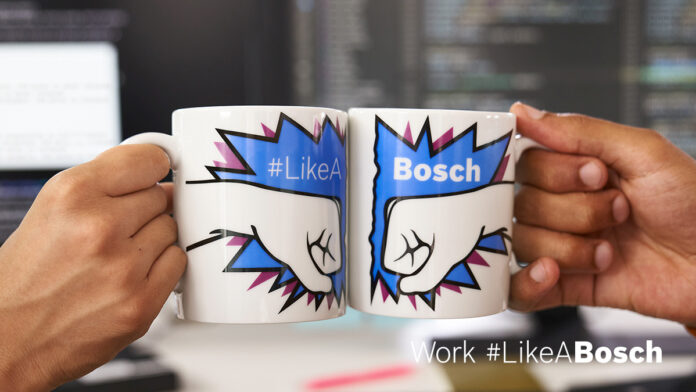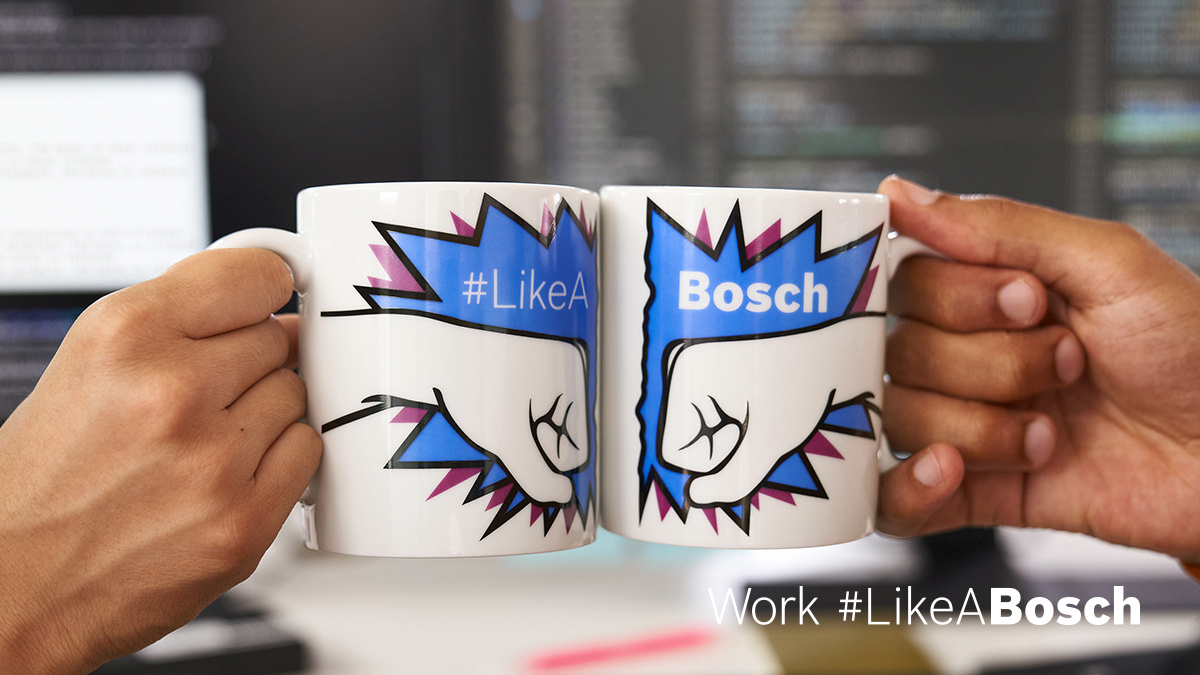 Start something big today. Apply now:
Streaming Platform Engineer
Company Description:
About Bosch: Do you want beneficial technologies being shaped by your ideas? Whether in the areas of mobility solutions, consumer goods, industrial technology or energy and building technology – with us, you will have the chance to improve quality of life all across the globe. Welcome to Bosch.
About team: As the PT Business Digital Organization (PT/BDO) we lead, support and assist our PT business partners in developing, transforming or initiating digital offerings for our customers. This includes creating a consistent brand web image, but also focusing on online sales growth. The scope of our work encompasses the spread of media buy, organization & distribution of media assets, developing digital platforms and harmonizing our IT landscape. This also includes project and program management services for major IT investments. The target is to provide the right capabilities (technology, process, skill & organization) to enable our PT business units to be more efficient, faster and more successful in the digital transformation of their product & service offerings.
Interested? Get ready to work #LikeABosch!
Job Description:

Our team is happy to welcome you. Here is what you will be doing if you choose to join the team:

► You will be responsible to develop and maintain the corporate messaging infrastructure ensuring message delivery, security, retention and recoverability of the topics and messages.

► Administer enterprise-wide messaging architecture and perform daily management of the event streaming platform eco-system.

► Manage large scale streaming cluster environments hosted on a SaaS cloud providers like Kafka/Aiven/RedPanda.

► Handle all event streaming environments, including capacity planning, cluster setup, performance tuning and ongoing monitoring.

► Perform high-level, day-to-day operational maintenance and support for all streaming clusters

► Creation of key performance metrics, measuring the utilization, performance and overall health of the cluster, deploy monitoring tools, setup alerts and dashboards

► Research and recommend innovative, and where possible, automate key administration tasks (e.g. access controls with ACLs)

► Ability to closely collaborate with stakeholders of streaming clusters

► Provide guidance in the creation and modification of standards and procedures

► React on customer support requests

► Setup backup and implement recovery concepts

Qualifications:

Who you are:

► University degree or comparable certification

► 1+ years of solid Kafka (or similar) streaming platform operations experience in managing critical 24/7 applications

► Expertise and hands-on experience with a major cloud provider like Azure, AWS or Google

► Willingness to travel and work as a part of an international team (<20% of working time)

► And most important: have fun working with wonderful people in a diverse team

You would be a perfect match to our team if:

► You are eager to work with the newest technologies

► You are ready to work in cross-functional teams, offering transparency, accountability and adaptability

► You are proactive and you adapt easily to new development environment, but don't worry, we will be there every step of the way, supporting each other

► You are self-motivated and take ownership of your tasks and projects

► You're a team player and offering and receiving feedback comes naturally

► You take ownership of projects and tasks

► You're not afraid to think outside the box and try to find creative approaches to your challenges
Additional Information
#LikeABosch Benefits:
Your work-life balance is valuable to us, so we offer you:
22 – 27 days of annual leave, because work-life balance is essential to us
Flexible working hours
Our Remote Home Office program gives you remote working experience from anywhere, as long as it is in borders of Republic of Serbia
Up to 3 days off for private purposes
Your health and well-being are important to us, so we have you covered:
Medical subscription for annual health check ups
Paid private health insurance
Mental health and well-being initiatives
We believe in a Life-Long Learning approach, so you can take advantage of:
Technical and soft skills trainings
English and German language courses
Access to e-Learning platforms
Local and Global career development programs
Opportunity to attend conferences
On top of these, we are offering:
Canteen (when working in office) with lunch discounts
Annual bonus
Referral bonus
Ready to work #LikeABosch?
We live by our values, have an open feedback culture and there is plenty of room for innovative ideas. All because a team is only as valuable as its members.
Included in the referral program
Make it happen.
If you are ready to work #LikeABosch, please fill in the contact form and submit your CV (PDF format) in English language.
If you have any questions, you can contact us electronically and only shortlisted candidates will be contacted. www.bosch.rs/karijera