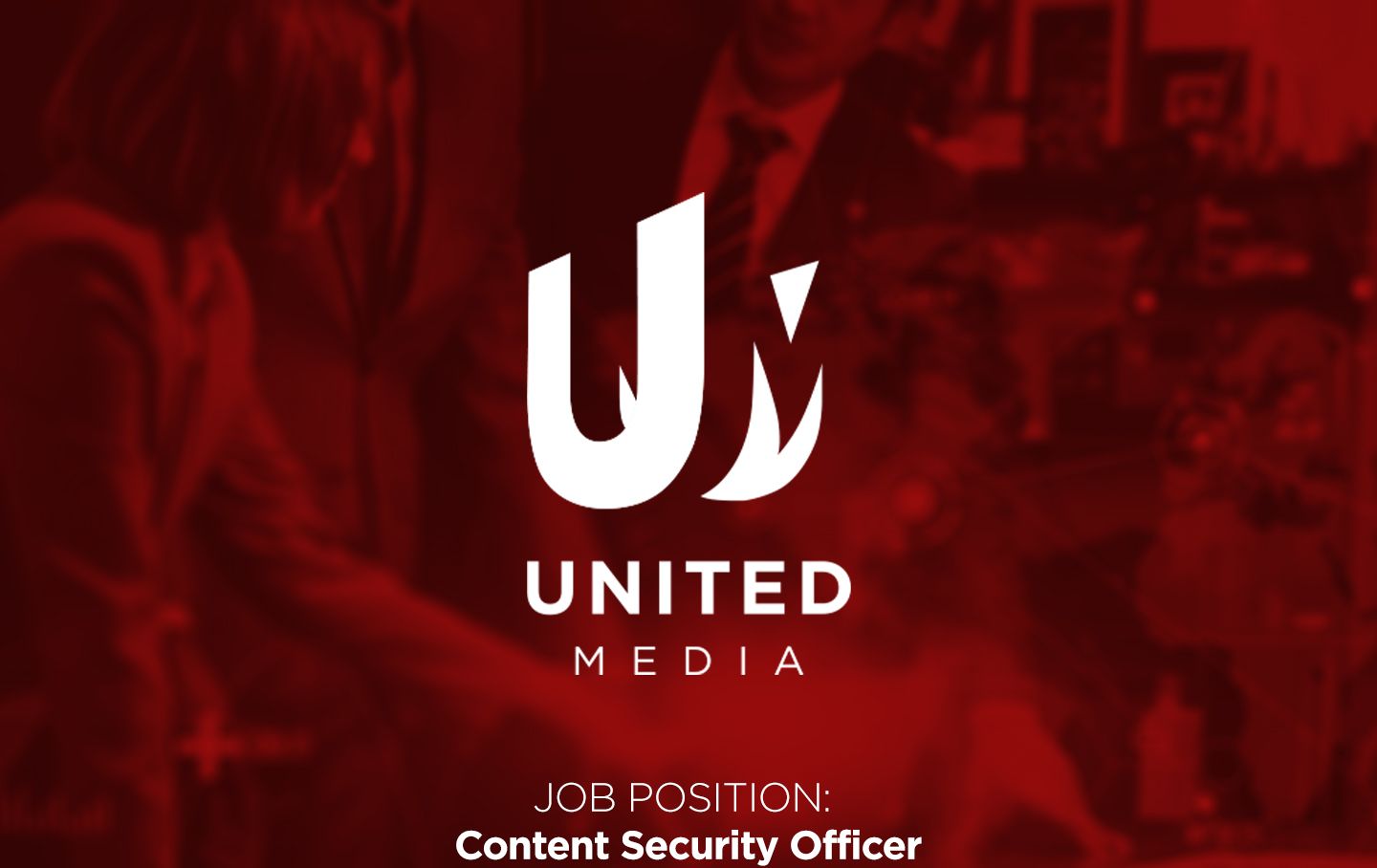 United Media Production d.o.o Beograd is currently expanding Content Security team and hence we are looking for a person who is enthusiastic about fighting cybercrime, to join our team that and become Content Security Officer
in charge of providing antipiracy services with a focus on combating online piracy
As a Content Security Officer, with your technical expertise, you will be assisting the cases about copyright infringements of United Group TV Channels. You must be able to work independently and with various levels of internal and external resources, some of which you are expected to develop. This role requires a strong knowledge and willingness to learn about piracy ecosystem, online investigative techniques, researching piracy technologies, websites, apps, providing regular reports on piracy trends. You must be familiar with online piracy protocols for all types of audiovisual content and have sound understanding of enforcement. You must also possess strong internet investigation, analytical and computer skills, and the ability to generate clear and precise reports. Strong communication skills in English are required.
Your mission as a part of Content Security Team:
Utilizing proprietary and third-party antipiracy software for monitoring, and enforcement purposes while organizing and processing intelligence data based on visual reference and metadata;
Utilizing third party monitoring services and enforcement methodologies for live events;
Research and monitor piracy technologies, P2P, websites and apps to stay up to date on latest digital piracy methods and trends
Work independently and in collaboration with R&D department on implementation of different mechanisms/solutions for protection of content;
Work with technical-forensic teams on detection and tracing of unauthorized signal;
Communicate with all intermediaries that are involved in chain on unauthorized distribution and sale of content (ISP, advertisers, payment intermediaries, etc.);
Reviewing, gathering and reporting data, ensuring a high level of quality and accuracy.
How can you add value to the team:
Preferably IT background;
Fluency in English is a must;
Prior working experience in a corporate environment, private company, data analysis and/or technology operations;
Passionate about sports, music, film, TV, and understanding of the online piracy site landscape;
Ability to grasp broader concept of law and technology, with working knowledge of DMCA and applicable copyright laws;
Strong computer/internet skills are a must (Internet architecture and protocols, online investigation techniques, websites/web browsers, digital audio and video);
Experience working with common Internet protocols;
Exceptional analytical and problem-solving skills, as well as excellent time management, written and verbal communication skills;
Ability to understand written and oral requests/instructions from both technical and legal background professionals
Ability to learn and adapt to new technologies quickly.
What you can expect from us:
In addition to competitive renumeration and benefits, we offer
An international and multicultural working environment;
On the job coaching and mentoring;
Professional educational opportunities and training program;
Please note that only shortlisted candidates will be contacted.
Welcome to United Media!