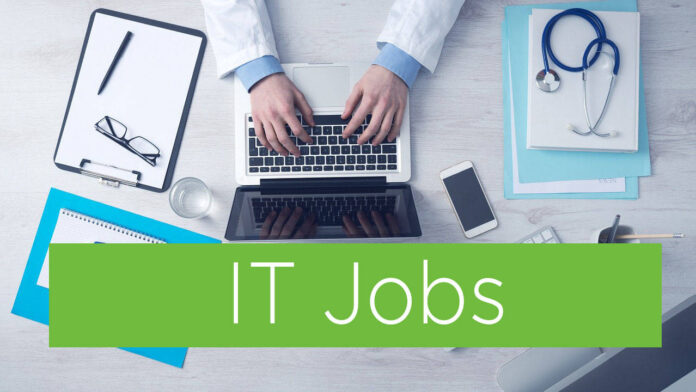 The VP of Delivery (VPD) would be part of a team of VPDs and should have at least 10 years of experience in managerial roles in the IT industry with a strong background in Business Analysis, Project Management, and Product Management. VPD has preferably worked with and is familiar with various methodologies, frameworks, standards, and approaches (waterfall, agile, scrum, kanban, ITIL, ISO, SEI CMM) and gained skills to utilize the best of all among what is applicable at the given circumstances and setups.
A VPD is responsible for product development teams' deliveries in time and quality and closely works with technical authorities to realize milestones and achieve the goals. VPD also contributes to improvements and optimizations of internal processes and procedures that are documented in the company's Playbook.
The VPD guides cross-functional development teams, including but not limited to: UI / UX designers, QA engineers and testers, frontend and backend developers, DevOps engineers, and business analysts. It's his / her job, in collaboration with technical authorities to create an efficient, effective production line and keep it running smoothly.
Business Analysts, QA Engineers, Testers, and Project Managers in the product building team respond directly to the VPD in charge of their product/venture.
From time to time he or she will be very hands-on, but their primary role will be managerial, process-driven, and focused on optimizing delivery as well as helping scale operations.
VPD must have a thorough understanding of Time to Market importance, but also must be able to consider the maintainability and supportability of the products and platforms after they are released in production environments.
As a fast-growing venture builder company, we offer the experience to work on a variety of different products, technologies, and challenges that must be met and managed. This means having an appetite for continuous learning and improving your skills and knowledge. It is important that you have an analytical mindset and can perform well under pressure as will be the case from time to time.
Job Title: VP of Delivery
Reports to: Chief Delivery Officer
Member of: Design and Delivery Board, Middle Management
Attributes:
Analytical mindset
Problem solver
Self-driven
Team player
Good communicator
Product-oriented mindset
Good business acumen
Be an opportunistic intrapreneur
Experience working with cross-functional teams and understanding their workflow
Responsibilities:
Manage products and platforms deliveries
Guide cross-functional development teams from business requirements point of view
Support and optimize communication within the team, between teams, and teams to management direction
Contribute and optimize internal processes and procedures
Ensure product delivery is within quality, on committed time, and in line with the product vision
Nurture (mentor) and develop entrusted employees: Business Analysts, Project Managers, QA Engineers and Testers
Hands-on project management and business analysis tasks when needed
Assist HR in the recruitment process
Contribute to and optimize the company's business development strategy
Resource planning and resource allocation tracking and escalations
Keeping abreast of software development methodologies, reporting, and resource allocation optimization methods
Required Knowledge/Skills:
The agile product owner and/or PMI/IPMA Project Manager and/or Delivery Manager
Business development tools (SWOT analysis, ROI analysis, RACI matrix)
PM tools (Gantt charts, estimation techniques, resource allocation methods)
Software development management and tools (JIRA, Trello, TFS)
Knowledge aggregation tools (wiki, confluence)
Requirements management and Business modeling
Change management and risk management
Very strong people management skills especially working with remote team members
Excellent oral and written communication and interpersonal skills with demonstrated ability to work effectively with business and technical people.
Experience building web applications, mobile applications, web platforms, integrations, event-driven infrastructure
Bonus Knowledge:
Experience working with databases
Experience working with reporting and BI systems and tools
Experience working with QA management tools
What we expect from once you're EPTI VPD
To track and oversee multiple Ventures that will be assigned to you
You will follow through Ventures from the initial idea all the way to eventual Exit, meaning you will actually follow through product/platform/service from it's shy start-up-like POC version to eventual full-scaled maintained LIVE system with real users throughout different markets, with LIVE integrations, multitenancy, localization, ACL and whatever it may take for a system to be number one in its field and targeted market.
You will be responsible for reporting venture statuses to EPTI C-level management and generating reports for invoicing towards external partners and customers.
To ensure product/platform/service delivery within quality and committed timeline
Get out of the box if needed, cut the scope with the stakeholder, rearrange resources where possible, do what it takes to deliver in time and quality to everyone's satisfaction.
You will have to be up to date with stakeholders' expectations, team commitments, progress, and blockers. You will be responsible for escalating timely any issues that arise with planned deliveries. The team will rely on you to support with any challenges they come across in regards to work organization, estimates, and outputs.
To Work on optimization, standardization, and implementation of our ways of working.
Yes, like many organizations out there we have a Playbook that scripts who does what when, and how. Having Playbook and an idea in someone's head is not even half of the story to get things running smoothly as we want them to. Implementation of real-life scenarios with real-life people in real-time is what you will have to do constantly and tirelessly to ensure we're all on the same page, we all comply with a certain standard, and no one is reinventing the wheel.
This will be done through:
Onboarding new people 1 on 1 and following them through until they have adopted our Playbook
Constantly ensuring, questioning, and vetting existing procedures within well-played teams
Organizing workshops for our Business Analysts, QA members, Customer Support agents and other members of the PMO department
Keeping yourself, your department, and the whole EPTI up to date with the latest know-how, best practices, cutting edge methods, mechanisms, and methodologies on how to support and enhance the development of our products, platforms, and services
To be an active contributor to EPTI resource planning
From time to time operations will initiate resource planning sessions in which people will be assigned to various projects, project roles will be assigned and resource needs identified. As VPD you are expected to participate and contribute to resource planning meetings and suggest the best fit for projects and possible resolutions for any conflicts. Ensure every resource has a meaningful placement and provide possible opportunities for resources to transition to different work positions if so desired.
We expect all this and much more… In return we guarantee You will not get bored, ever!
And we will never stop learning together.