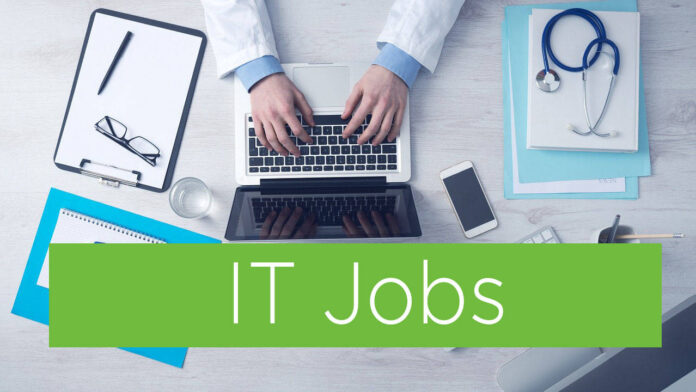 Location: EMEA, remote
At GoDaddy the future of work looks different for each team. Some teams work in the office full-time, others have a hybrid arrangement (they work remotely some days and in the office some days) and some work entirely remotely.​
This is a remote position, so you'll be working remotely from your home. Once we can safely travel, you may occasionally visit a GoDaddy office to meet with your team for events or off-sites.
What you'll get to do…
The Systems Engineer role is a technical role within the Data Experience team. The primary objective of the Data Experience (DX) team is to ensure that customers have a predictable data quality experience when consuming the Configuration Management Database (CMDB) data and ServiceNow-based Configuration Item (CI) and Asset lifecycle management. They ensure that the CI and Asset data quality meets or exceeds the trustworthiness targets (confidence in CI and Asset attribute values) published to the customers, solve data quality and lifecycle management issues reported by customers, and partner tightly with them on initiatives of all sizes, while simultaneously driving improvements upstream to proactively prevent or minimise the customer and business impact.
The role involves developing an understanding of the design and implementation of the Configuration Management Data Base (CMDB) and associated systems including how they function end to end as they relate to CIs and Assets. The role requires physical IT Infrastructure understanding and is part of a small global agile team. As well as these technical skills and knowledge, this role requires that the person possesses solid team skills and work ethic, as well as being able communicate well with others, and understand the importance of the requirement of providing service and support to end users. Likewise, the role requires an ability to investigate root cause for data inconsistencies to solve hard data quality or lifecycle management problems.
Assume operational ownership of CI and Asset trustworthiness, and lifecycle management workflows methodically and incrementally after certifying their operational readiness
Root cause data quality dips and functional regressions. Drive upstream changes to the CMDB, CI/Asset lifecycle management, Datacenter, and CI or Asset owners
Assist with the provisioning of new systems, undertake the troubleshooting of issues, identify patterns, and apply lessons learned to continuously improve the process
Ensure all monitoring, alerting, and logging of system activity is well managed and continually improved
Work cross-functionally, with Development teams
Ensure build and operational support documentation is updated and current
Be an after-hours on call resource as part of a roster to assist in any related incidents, across both network and server infrastructure
Your experience should include…
2+ years of experience as a Systems Admin, Systems Engineer or similar
Strong ServiceNow hands on experience with Configuration Management Data Base systems
Scripting and automation experience, JavaScript or similar
Strong experience managing server lifecycle (RHEL, Windows, or similar)
Tool experience, for system and application monitoring
Excellent documentation skills, including the ability to write technical instructions, procedural documentation, and incident reports
Strong drive to learn, grow, and share IT knowledge across the team
You might also have…
Strong application programming and scripting experience, to develop automation
Experience in managing server lifecycles (RHEL, Windows Server, or similar)
Experience working in Agile based teams
About us…
GoDaddy is empowering everyday entrepreneurs around the world by providing all of the help and tools to succeed online. GoDaddy is the place people come to name their idea, build a professional website, attract customers, sell their products and services, and manage their work. Our mission is to give our customers the tools, insights and the people to transform their ideas and personal initiative into success. To learn more about the company, visit About Us (https://aboutus.godaddy.net/about-us/overview/default.aspx.)
GoDaddy is proud to be an equal opportunity employer. We will not discriminate against any applicant or employee on the basis of age, race, colour, creed, religion, sex, sexual orientation, gender, gender identity or expression, national origin, citizenship, marital status or civil partnership/union status, disability, pregnancy, genetic information or any other basis prohibited by applicable country or local laws.
If you need help completing an application for a position with GoDaddy, please reach out to our Recruiting Team electronically.
GoDaddy doesn't accept unsolicited resumes from recruiters or employment agencies.
JOB ID: R016255