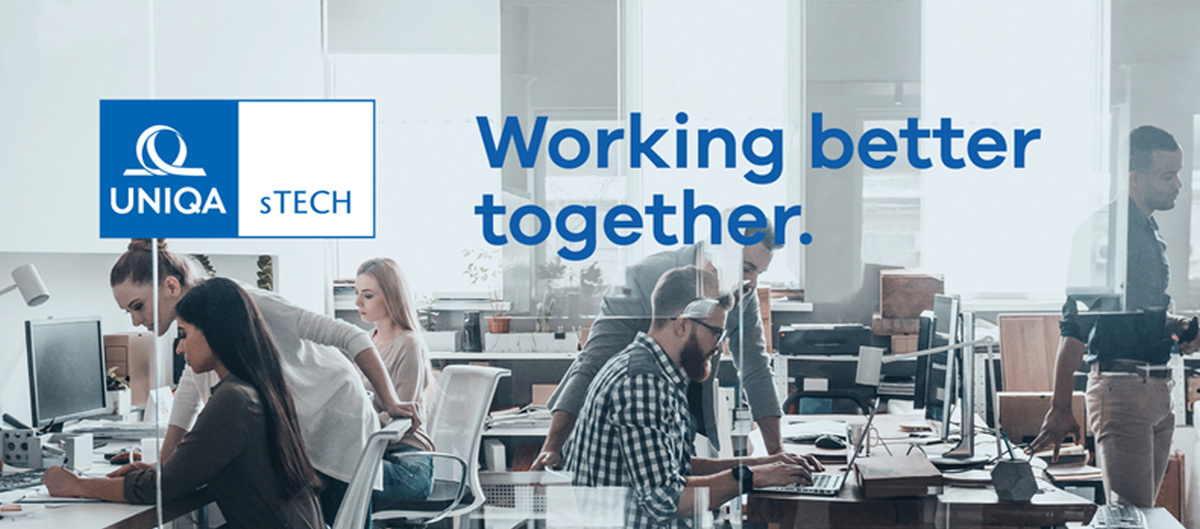 We are Software Development Company acting as the regional software services company within UNIQA International. As the leading insurance company in Austria and one of the largest insurance groups in Central and Eastern Europe, UNIQA operates in 18 European countries providing safety in a changing world.
Ten years ago, sTECH was formed to render software development services and offer complete IT solutions to UNIQA companies both at the regional and Group level. We have passed a long way since the beginning, and we take great pride in our successes. We moved to new corporate headquarters – more space, natural light, modern design, exclusive location, and our new Rest Area are just some of the benefits our new office space offers. With our new management with long worldwide experience, newly organized business development teams and in modern premises, we continue to build the story of success!
The ideal candidate will be comfortable meeting new people frequently and have an ability to determine a candidate's potential through clever questions. They should have excellent organizational skills in order to build and maintain a pipeline of prospective candidates. Additionally, they should be committed to both meeting and exceeding assigned quotas.
HR Specialist/Recruiter
What You Will Be Doing?

You will:

Organize and implement the process of recruitment and selection of new employees
Propose new recruitment strategies and actively source candidates
Maintain and develop pipeline of eligible candidates for future open positions
Conduct interviews via phone, MS Teams and in-person
Qualify or reject candidates based on interview feedback and resume reviews
Serve as contact person for questions from candidates
Coordinate onboarding of the new employees, from the HR perspective
Maintain the company's social networks and website, posts news on a weekly basis and processes social networks analytics on a monthly basis
Actively participate in the organization and implementation of employees' development programs
Participate in various processes and HR projects in accordance with business needs and UNIQA 3.0 strategy
Collaborate with HR agencies and external partners in the process of recruitment and selection of new employees
Responsible for HR administrative tasks including preparation of various reports in the field of work

What Do You Need for the Position?

We are looking for a talented, dedicated and analytical HR Specialist/Recruiter with a Bachelor or Master's degree in Psychology or related fields.

We expect:

3+ years of related job experience
3+ years of experience in the IT industry or a consulting company working for IT industry
Experience in headhunting & knowledge of advanced search techniques on LinkedIn
Excellent knowledge of social media
Excellent record keeping skills
Good knowledge of HR functions and best practices
Excellent written and verbal communication skills
Working comfortably under pressure and meeting tight deadlines
Superb computer literacy with capability in email, MS Office
Remarkable organizational skills
Meticulous attention to detail

What's In It for You?

We are proud of a transparent, truthful, and sincere approach and of our genuinely strong team spirit.
Our company is a place where you can easily feel the contribution of your dedicated work to achieving long-term corporate goals

Benefits: insurance package; rewarding model based on KPI measuring; personal development programs and trainings; free coffee and tea; team activities & team buildings etc.

If you want to give your career a new shape within one of the leading insurance groups in Europe, we are looking forward to receiving your application!

If you want to find out more about the company, visit our website www.uniqa-stech.com or our Social Media accounts.

We thank all candidates for their interest, however, only short-listed applicants will be contacted.