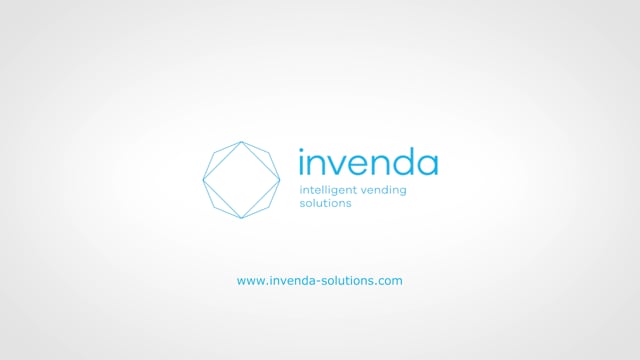 If you are looking for a career and not just a job, you are in the right place. We are looking for Customer Support Engineer, passionate about innovation and cutting edge technology. Want to work in a flat structured organization where people are at the core of everything? Then look how you can join our team.
We are:
One of the world's top three fastest growing smart retail companies. We are a group of innovators and entrepreneurs with a business that was born from a fantastic idea which was transformed into a real product. We work with software & hardware together, something that only a few can say. We have built a 'brain' with artificial intelligence for automated retail, providing live data reporting and insights, all accessible remotely through Invenda IoT platform named Invenda cloud. We are bringing automated retail technology into the future while currently operating in 15 countries. Our clients are the world's most admired brands like Coca cola, Mars, Red Bull, Selecta and Lindt. Located in Switzerland, Serbia, Sweden, Germany, UK and China, we focus on people and business development.
Our product is an IoT solution incorporating a variety of innovative technologies starting with the vending machine itself where we manage hardware, signage/direct marketing, age, gender, and emotion detection, synchronization services, and business intelligence. From the machine, we transfer the immensely valuable data to our big data cloud solution supported by our NoSQL database, where we provide machine learning, REST APIs, and much more.
To see more about our company and our product check our website: www.invendagroup.com or visit: https://vimeo.com/310111451
You are:
Experienced in both technical support and software development
1+ year(s) experienced (or relevant internships/courses) in software development with MongoDB, C#, HTML, CSS, TypeScript, Angular
Skillful in troubleshooting and identifying the root causes of software problems
Excellent problem solver and analytical person who pays attention to detail
Excellent communicator with ability to interpret requirements and specifications, also to describe highly technical designs or solutions simply and clearly to less technical audiences
Capable to maintain and improve content in the shared knowledge base
Experienced user of MS suite of tools (Excel, Word, Project, PowerPoint, Teams, Skype)
Highly organized with the ability to prioritize your own workload and adhere to deadlines
Skillful in handling client meetings, gathering data and creating the required reports to meet client's requirement
Proficient in English both written and spoken
Together we will:
Present our product to new clients (locally and remotely)
Conduct Troubleshooting calls (locally and remotely)
Assisting with configuration and optimization (locally and remotely)
Support system operations
Provide customer and partner training
Communicate with clients daily
Project and customer support role
What's in it for you:
International team willing to try-fail-and-learn
Be part of the decision-making process
Be close to our customers world known brands like Red Bull, Lindt, Mars, Coca Cola, Selecta and Valora
Soft skills training like Communication & Feedback, Presentation technique, Leadership skills that enable you to stand out on the job market
Personal Development and Career plan under the mentorship of your Senior colleagues
A competitive salary, incl. bonus
Fresh seasonal fruit and refreshment daily
Up to 30 vacation days from your 1st day with us
Flexibility to work partially remotely and start your working day from 8:00 to 10:00 as we trust you with your time
Private health insurance with that includes 2000euro worth annually
Paid sports activities as we care about our physical and mental health
Team building gatherings, travelling and parties that include your family
Interview process in short:
1st interview: HR + Technical
2nd interview: Final
Job offer