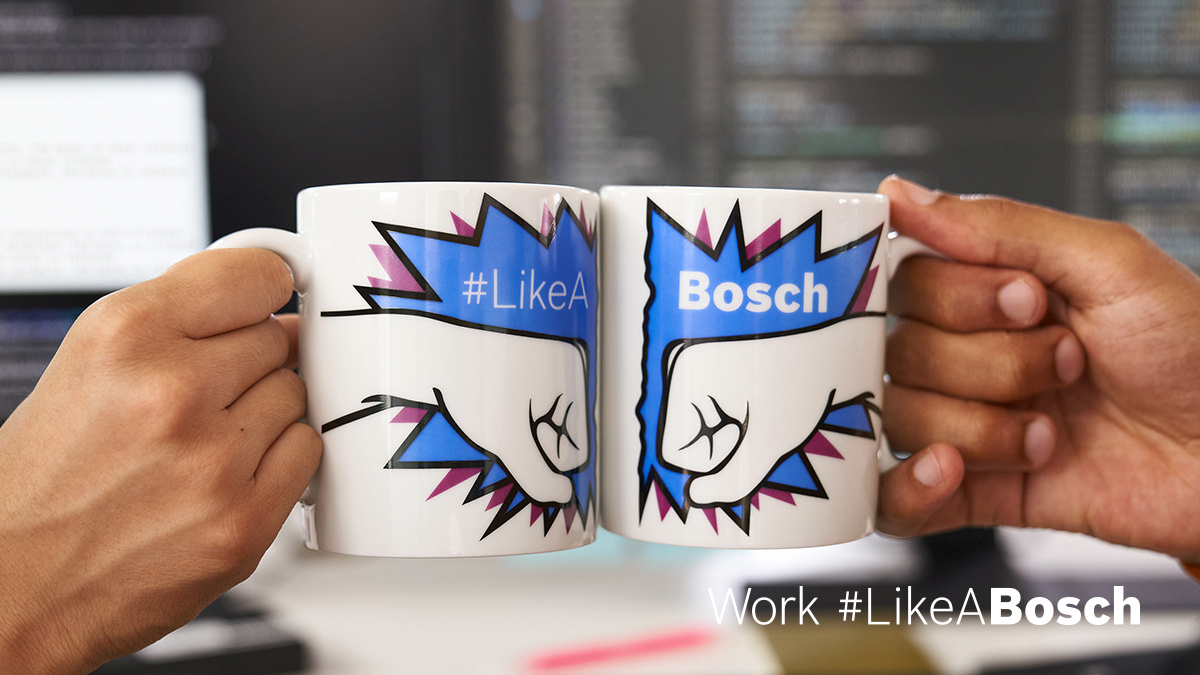 Start something big today. Apply now:
IT Trendscout Consultant
Company Description:
About the team:
We are a part of the Global Corporate IT Delivery division. On our location in Serbia, we are constantly growing and supporting Bosch in AIoT development and digital transformation. At this moment, we have around 100 software engineers of different profiles. If you decide to join us, you will have a chance to work on new and exciting projects in the upcoming years. Key-value of Bosch and our team is work-life balance, and we strive to offer opportunity, responsibility, and perspective in terms of career development.
Are you Interested? Get ready to work #LikeABosch!
Job Description:

As part of the IT Trend Scouting Team, your responsibility is to:

► Scan the market and identify market shifts and emerging technologies that are relevant for Bosch

► Keep a pulse on the latest trends and provide customers with the research and information they need to drive change and make strategic decisions

► For trends analysis that are done, reports/presentations should be created and presented to different audiences (board and senior leadership team in Bosch)

► Consult decision makers and strategic initiatives on relevant digital trends

► Support the IT Trend Scouting Service (answer inquiries, search for studies…)

► Work with leading research providers such as Gartner and Forrester

Qualifications:

Who you are?

► 2 years as consultant, ideally in different industries

► 5 years of working experience in different IT roles/functions

You would be a perfect match to our team if:

► Consulting skills (also towards executives)

► Service-oriented attitude

► Communication skills (including ability to present to large audiences)

► Analytical mindset

► Interested in new technologies and trends

► Fluent in English and ideally with a good level of German
Additional Information
#LikeABosch benefits:
Your work-life balance is valuable to us, so we offer you:
22 – 27 days of annual leave, because work-life balance is essential to us
Flexible working hours
Our Remote Home Office program gives you remote working experience from anywhere, as long as it is in borders of Republic of Serbia
Up to 3 days off for private purposes
Your health and well-being is important to us, so we have you covered:
Medical subscription for annual health check ups
Paid private health insurance
Mental health and well-being initiatives
We believe in a Life-Long Learning approach, so you can take advantage of:
Technical and soft skills trainings
English and German language courses
Access to e-learning platforms
Local and Global career development programs
Opportunity to attend events
You will be part of a product company. You will contribute to developing end-to-end products that are delivered to global internal/external customers and users.
On top of these, we are offering:
Canteen (when working in office) with lunch discounts
Annual bonus
Referral bonus
Included in the referral program.
Make it happen.
If you are ready to work #LikeABosch, please fill in the contact form and submit your CV (PDF format) in English language.
If you have any questions, you can contact us electronically and only shortlisted candidates will be contacted. www.bosch.rs/karijera