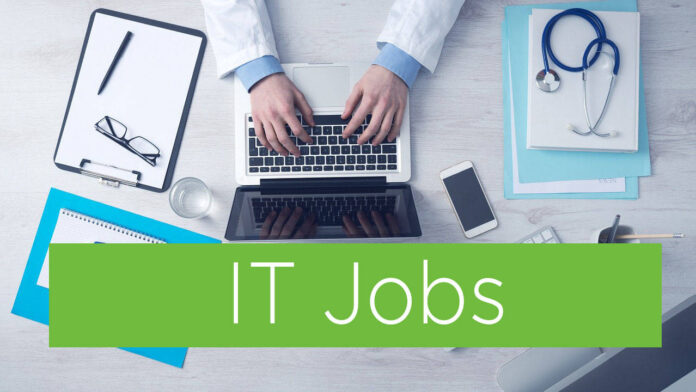 Aspire Technology is an innovative Professional Services and Research & Development company, with core competence in mobile telecommunications. We deliver e2e services and software solutions to Mobile Network Operators, Managed Service Providers and Technology Partners globally.
Our customers include global Tier-1 mobile operators and the world's leading suppliers of telecommunication products and services.
At Aspire Technology, we have some brilliant people and they have helped us to secure a number of large-scale contracts with global customers. We are thrilled that we are expanding our team in 2022 as well as in the years to come having amazing opportunities for ambitious telecommunications engineers. In such a fast-paced environment, you will love the opportunity to fast track your expertise and career in tandem with our existing team. You will be joining a team of like-minded engineers, with breakthrough and innovative approaches, who will prosper in a company whose culture is about our people and delivering exceptional expertise to our customers.
We are proud to be in the leading front of the transformation on how technology companies provide services & products and assist the leading telecommunication and "Big Tech" companies across the world. The seamless interaction/communication between our telecommunications and software development teams are the key to our breakthrough approach and are paving the way to our success.
Working with Aspire Technology
At Aspire Technology we believe that to build a great company, you must have great people and great people are at the heart of our company. We work with smart, motivated, and innovative people who have a great attitude. You will love working on telecommunications technology, be passionate about delivering to our customers and really enjoy working with your Aspire colleagues.
We value people who are proactive at driving solutions and place customers and colleagues first. As part of the team, you can expect to:
Work with globally respected Aspire engineers who are experts in their field to create and deliver innovative and pragmatic solutions for our customers
Get the opportunity to work across leading and emerging telecoms technologies and domains
Develop your technical leadership capabilities and provide technical expertise to your work colleagues and our customers
Have ownership, responsibility, and accountability for your work
Participate in international operator network deployments and maintenance/support projects
Progress your career rapidly as you will receive first class training and mentoring
Work in an environment where knowledge sharing is a fundamental part of the company culture and where engineers strive to help each other out at all time
Gain an insight into all aspects of our organisation through our approachable management team
Role: RAN Optimisation (Service) Engineer
As a Telecommunications Services Engineer you will provide technical service and support to commercially deployed 2G, 3G, 4G and 5G telecommunications networks. You will analyse technical issues related to performance and costumer experience in the Radio Access Network (RAN) environment but with an E2E perspective/knowledge always present. You will also be exposed to the SON department and help develop and implement our proprietary solutions.
In this role you will help in the design of solutions to resolve these issues and propose recommendations to improve the network. You will be challenged and exposed to all main Vendors as well as Open RAN technology.
Your responsibilities will include:
Supporting our customers with mobile network monitoring and development
Participation in mobile operator network deployment and launch projects
Help define mobile NW strategy in modernisation & expansion scenarios
Support of new feature introduction/testing in mobile operator networks
Investigation and resolution of network performance degradation
Investigation and resolution of configuration faults
Clarification of expected system behaviour towards mobile operators
Improve both voice and data costumer experience (Quality of Experience – QoE)
Required Education/Experience
To succeed, you will have an engaging and inquisitive personality and a natural technical proficiency for all things Telecom and IT related. You will know that you are the type of person we are looking for if you have:
A Bachelor of Science Degree in an engineering discipline (Information Technology, Electronic Engineering, Telecommunications etc)
At least 5 years of experience in RAN Optimization, focusing on:2G, 3G and 4G technologies (5G exposure is a plus)
E2E experience related with VoLTE call flow analysis (IMS and/or TCP/IP protocol analysis) is a plus
Early exposure to Massive MIMO and 5G deployments is a plus
Familiar with SON environment and algorithm development is a plus
Scripting skills (mainly SQL), interest in statistics and data science are a plus
Areas to be assessed:
Knowledge and experience of operator network management tools including Key Performance Indicator and configuration management
Capable of performing node configuration activities unassisted is an advantage
Deep understanding of main radio algorithms, features, and parameters
Basic scripting knowledge enabling fast development of data post-processing scripts using SQL.
Prove that you can handle high pressure situations and properly manage costumer expectations
Strong communication, organisational, interpersonal skills, and attention to detail
Strong problem-solving abilities
Ability to work in multi-disciplinary and multi-cultural teams
Ability to work with a technical and service-oriented team of professionals
Flexible and responsive to changing work patterns and demands
Benefits
At Aspire Technology you can expect:
A competitive salary with performance related bonus
Extensive technical and business training with the possibility to gain external industry standard certifications
One-to-One mentoring and coaching sessions with our leading engineers
Opportunity for career advancement through our structured career progression model
Opportunity to travel internationally
Opportunity to work in newly emerging technologies
Flexible working hours
Flexible remote/office work environment
By applying to this position with Aspire, you consent to your data being stored and processed in line with our privacy notice for job applicants. You can read this notice in full at https://www.aspiretechnology.com/privacy-policy/.