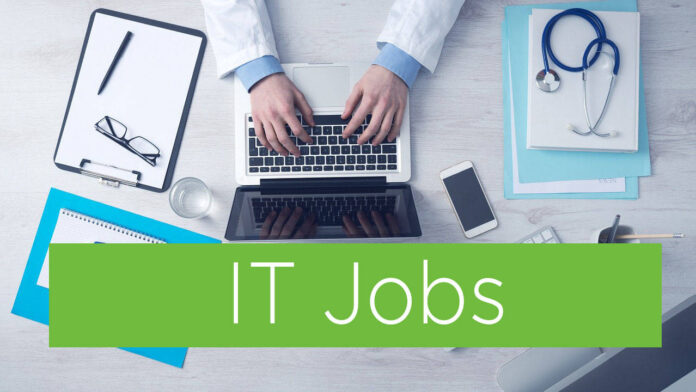 Employee Benefits and Perks:
Competitive salary plus bonus
25 days' paid holiday increasing each year
Extra days off for your birthday, moving home or wedding/civil partnership
Private medical Insurance
Life assurance (UK based)
Retail offers — discounts from hundreds of recognisable brands (UK based)
Cycle-to-work scheme (UK based)
Free Hyperoptic broadband if you live in a Hyperoptic area (UK based)
Recruitment referral bonus
O2 mobile phone discount (UK based)
Wellbeing subscription subsidy (UK based)
Enhanced pay for new parents
Massages in the office (Serbia based)
Sweet Tuesdays (Serbia based)
Bring your dog to work (Serbia based)
Who are we?
Hyperoptic is the UK's hyperfast broadband provider.
We offer broadband speeds 11x faster than the UK average, proudly setting a new fibre 'gold standard' with hyperfast speed, reliability and customer service.
And we're on a mission: to gigabit Britain.
Whatever we're doing — whether we're liaising with property professionals, delivering our network, or installing in a customer's home, going beyond the expected is the benchmark.
We work smarter, together, being agile and responding with the speed our business and customers demand – without compromising on quality. We stay focused, performing at our best to ensure we are focused on hitting targets and goals together. And we strive for excellence, paying attention to the detail, constantly seeking to stretch ourselves and find better ways of doing things.
And today we're looking for a Junior Project Manager who shares these values. Does this sound like you?
Summary of key responsibilities/deliverables
Overseeing the administration needs of projects and programmes, assisting Project and Programme Managers in delivering projects, managing small to medium-scale projects, and assisting in development of the PMO Governance and PM Methodology
What will you be doing?
Project Administration
Support in coordinating the entry of the project scope, schedule, resources, budget, issues and risks of the projects and programmes into Clarizen and making sure they are well-organized, timely recorded and updated, providing a base for an accurate reporting
Support in preparing project reports
Assisting Project and Programme Managers
Support with defining project scope, schedule, resources, budget and issues and risks
Support with preparing project reports and updating Clarizen with relevant information
Support with maintaining effective communication between Project Managers and project teams
Support with creating and coordinating project plans and revisions, as appropriate, to meet changing needs and requirements
Managing Small to Medium-scale Projects
Initiate, plan, execute, and proactively monitor projects, ensuring deadlines are met
Definition of the project scope, governance, timeline, resource plan and budget
Identify critical paths, risks and issues as early as possible
Ensures allocation of common resources and skills within individual or across similar projects
Development of PMO Governance and PM Methodology
Assist the Head of PMO to continuously improve the Hyperoptic PMO Governance and /PM methodology for project management to encourage thoughtful, efficient planning that includes documenting: deadlines; milestones; resources; timelines; owners.
Help define, develop, and institute a successful PMO, driving adoption of techniques through the encouragement of benefit realisation for internal stakeholders.
What are we looking for?
Degree level education in business, engineering, or related field
Management training
PRINCE2, PMP or other project management certifications
Proven experience as project manager in tech sector
Experience of working with fibre or telco deployments
Demonstrable experience gained leading or supporting small/medium projects by developing and maintaining project plans, managing project scope, budget, and resources,
Effectively managing project risks and issues.
Strong experience in managing change via clear change management principles
Experience with envisioning the change "arrival point" and interact with stakeholders to get them tHands-on experience with project management tools (e.g., MS Project, Clarizen, Clarity, Keyedin or similar)
Exceptional written and verbal communication skills with strong presentation, interpersonal, negotiating and influencing skills.
Being a recognized accomplisher, highly appreciated by the stakeholders
Strong team player
We're committed to providing equal opportunities to all applicants and employees. In fact, this is at the heart of our culture and values. We welcome applications from candidates from all walks of life.
What happens next?
You apply
We carefully review your application
We'll get back to you — even if it's a no (for now)
And don't forget to keep an eye on our careers site as we're growing fast: https://careers.hyperoptic.com/
We look forward to hearing from you.